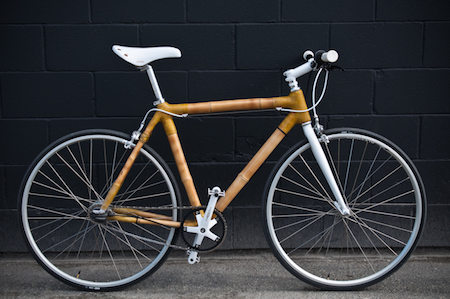 "Bamboo Bikes are Lean, Green Machines"
Hand-crafted Natural Frames
All of Grass Frames Works' frames are hand-crafted locally, ensuring a unique and quality-made frame.
Our frames are manufactured from bamboo poles, hemp fibre, aluminium fittings and plant-oil derived epoxy. Bamboo and hemp are not only eco-friendly, but lend their properties to create a fantastic ride quality.
Source – Grass Frames