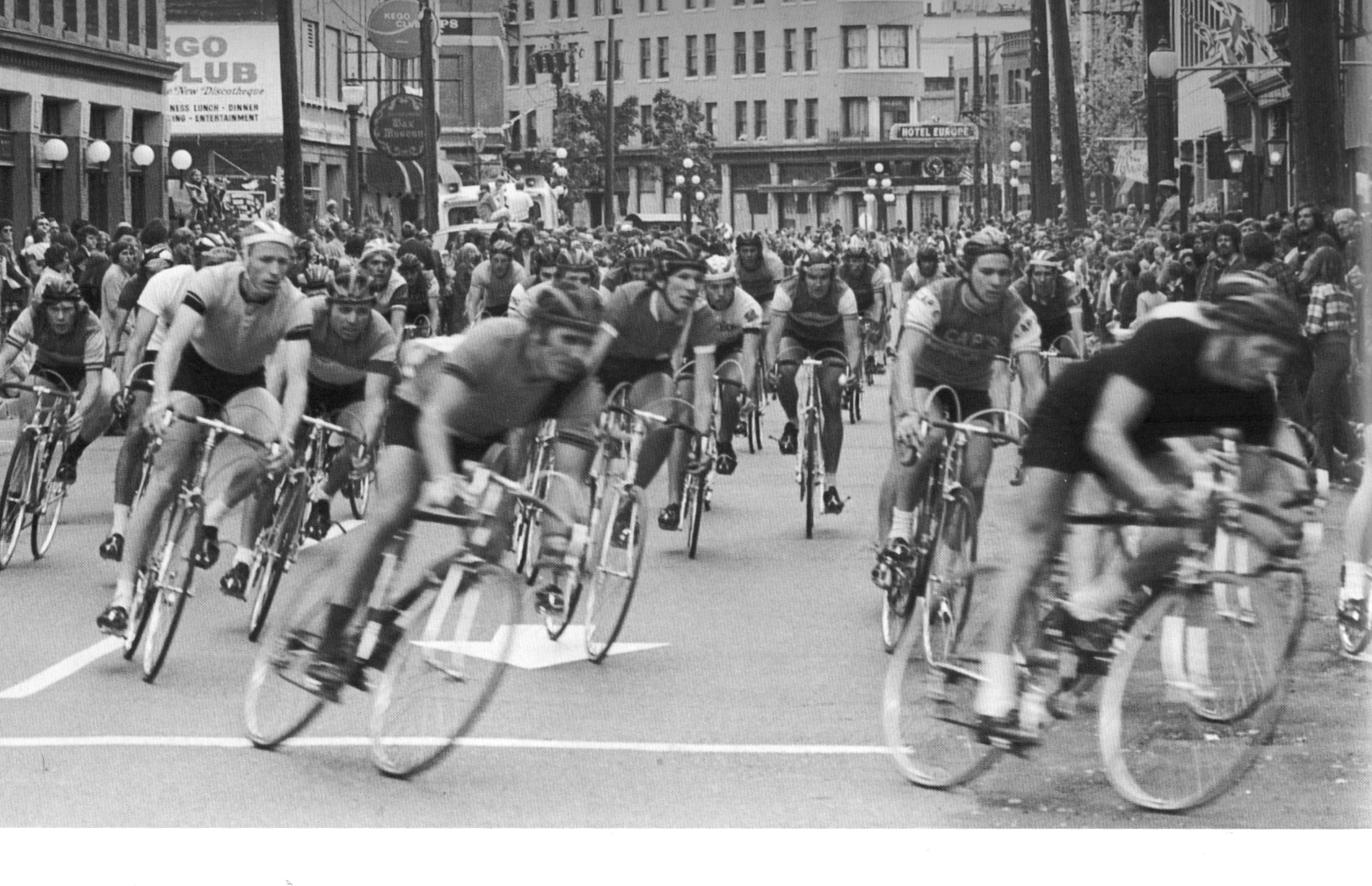 photo credit Vladimir Keremidschieff
Racers take corner in the Gastown Grand Prix, won by Coquitlam's Bill Wild. July 22, 1973
From the book : Vancouver in the Seventies: Photos From a Decade That Changed the City, which was nominated for the 2016 British Columbia Historical Writing Award. Kate Bird.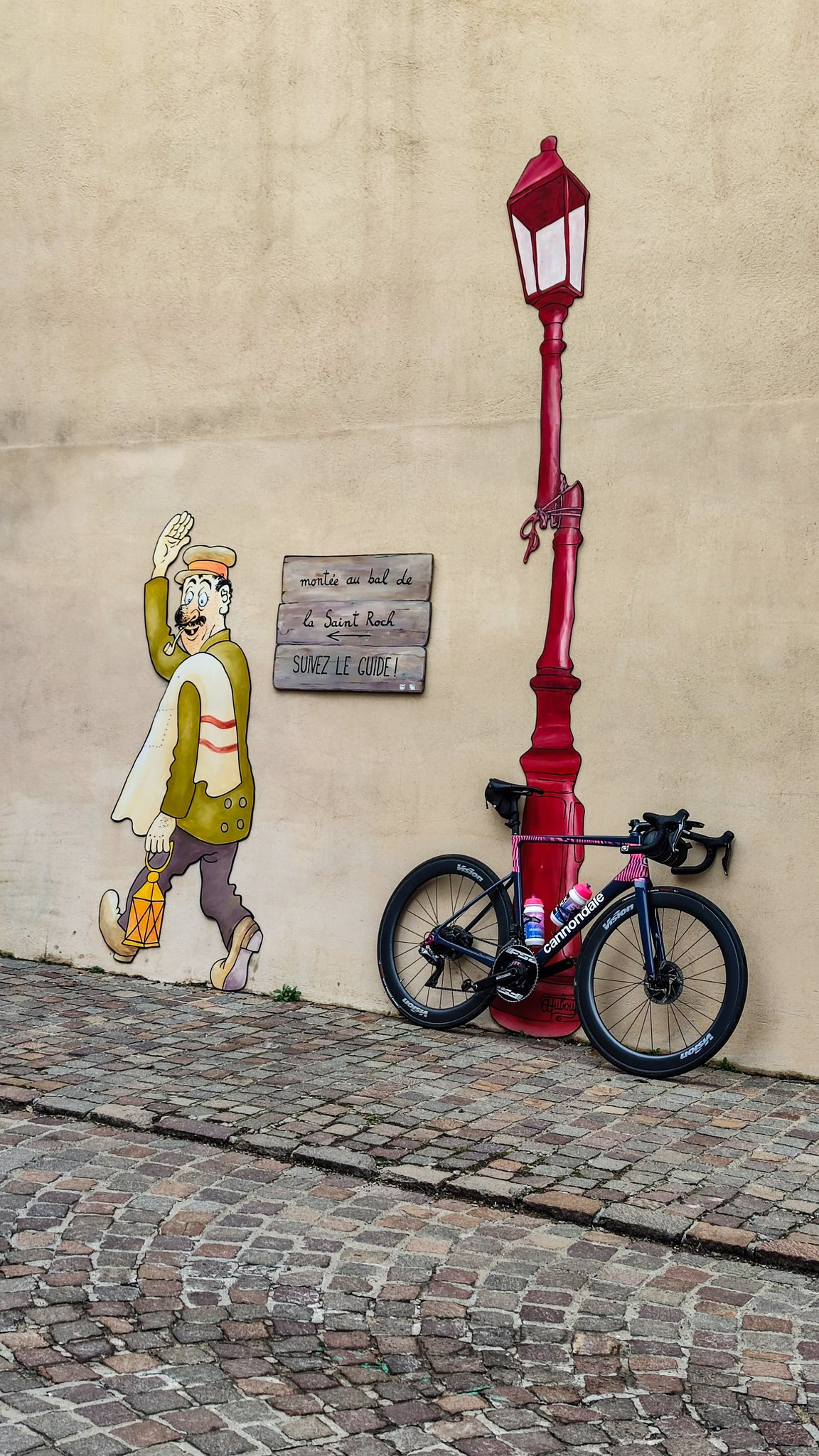 photo credit Cannondale: 別府 史之 FUMY BEPPU
No matter how tired you are, if you feel comfortable, the bicycle will go on.
*** Fumiyuki Beppu (Japanese: 別府史之; born 10 April 1983) is a Japanese professional road bicycle racer, who currently rides for UCI WorldTeam EF Education–Nippo.67 His older brother is the cyclist Takumi Beppu.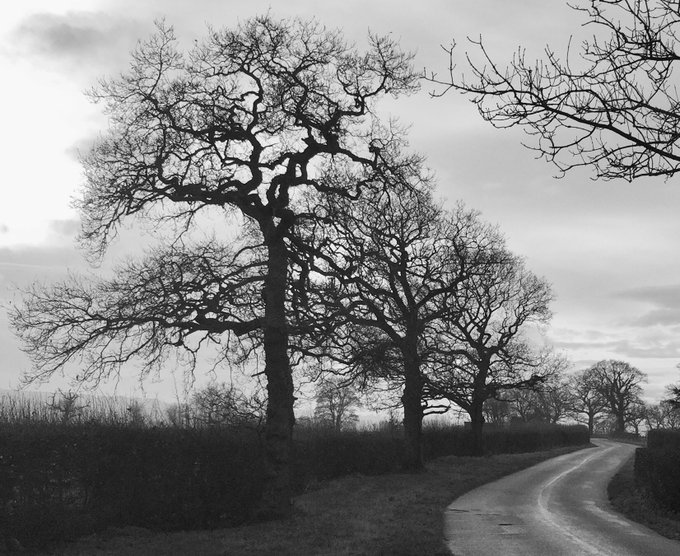 photo credit Three Oaks: Brian Cookson OBE
The Sky was angry my friends that early morning we rode off to Lancashire.
But we continued anyway, heading west, then north, towards the sleeping mass of Longridge Fell, crossing the River Ribble and continuing inexorably through Ribchester, all thoughts of the Roman Legionnaires who built a fort here almost 2000 years ago, put to one side.
As we continued our fast paced ride through the valley roads we soon came upon Stonygate Lane, which runs to the north, and partially follows the route of the old Roman road, that we began to feel like an advancing roman cavalry riding our two-wheeled steal steeds into uncharted territory. Throwing caution to the wind our small peloton pedalled fearlessly and furiously onward.
Onwards and upwards, always upwards. It seemed as if we would never reach the summit. Then suddenly, the unexpected happened. Seeing nothing but the top of the fog as we crested the hill we were suddenly thrown into a large flock of slowly moving wooly sheep all bunched up on the narrow country road.
It was at this point that things took an even stranger turn. One that would have a profound effect upon me for years after. One that I never thought would ever happen in this part of the world, in my lifetime.
Faced with the inevitable crash into the flock blocking our route I instinctively launched off my bike, managing to hold onto the handle bars, and I hurled myself into the muddy road bank. Covered in muck I leapt to my feet, and let out a piercing lusty call up to the heavens!
It was then that I saw it. The strangest, most unexpected thing. I turned to my friends "What on earth is that?" I cried, astounded. A voice from the back replied. "It, it's, it's a……" but before he could finish things took a much more sinister turn.
While some of us managed to avoid crashing into the flock of sheep, our compatriots riding behind us fared less well. No time to take evasive action. They plunged into the wooly flock. Disc brakes cutting the ears and limbs of some ewes. Blood sprouted like a gusher. The Horror!
And so we rode home.
Those of us who could. The rest rode home in a sag wagon that was accompanying our audax group. We will regroup, heal our wounds, expunge the horrors from our souls, and ride again.
———-
A twitter story. Contributors: Brian Cookson, Vanni di Ponzano,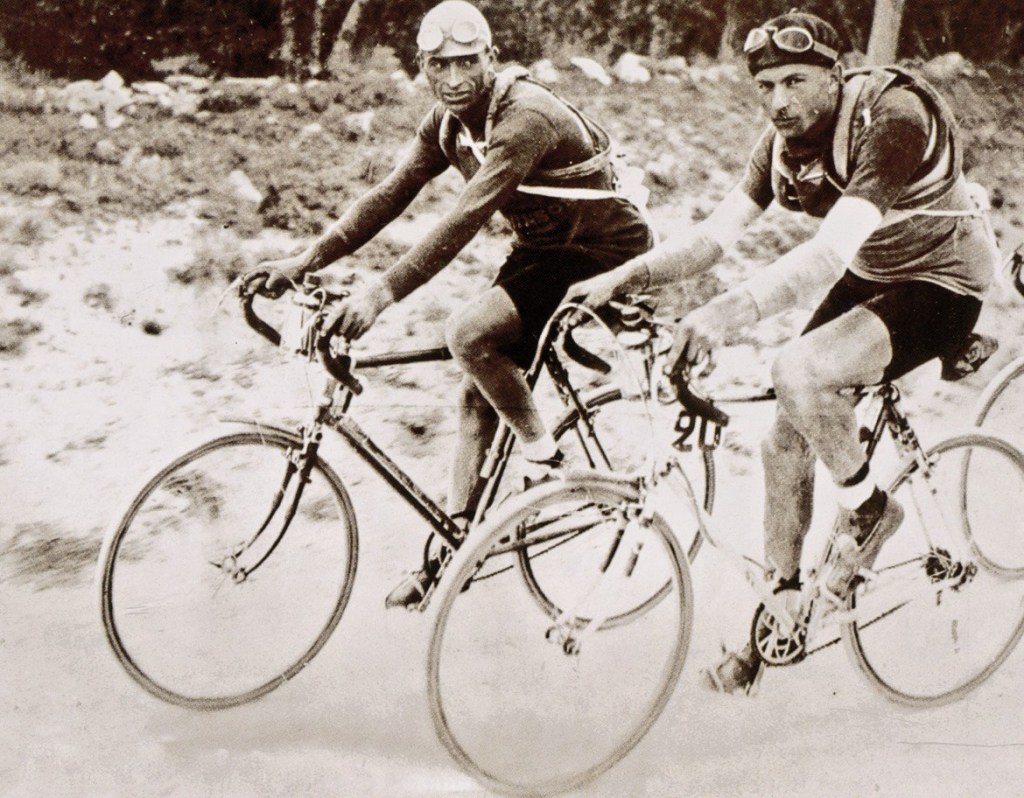 August 1, 1894 – June 15, 1927
Bottecchia won the first stage of the Tour in 1924, and kept his lead to the end, marking the first time an Italian rider won the French Grand Tour.
Legend has it, that he wore his yellow jersey all the way to Milan on the train, while traveling third class in order to save money.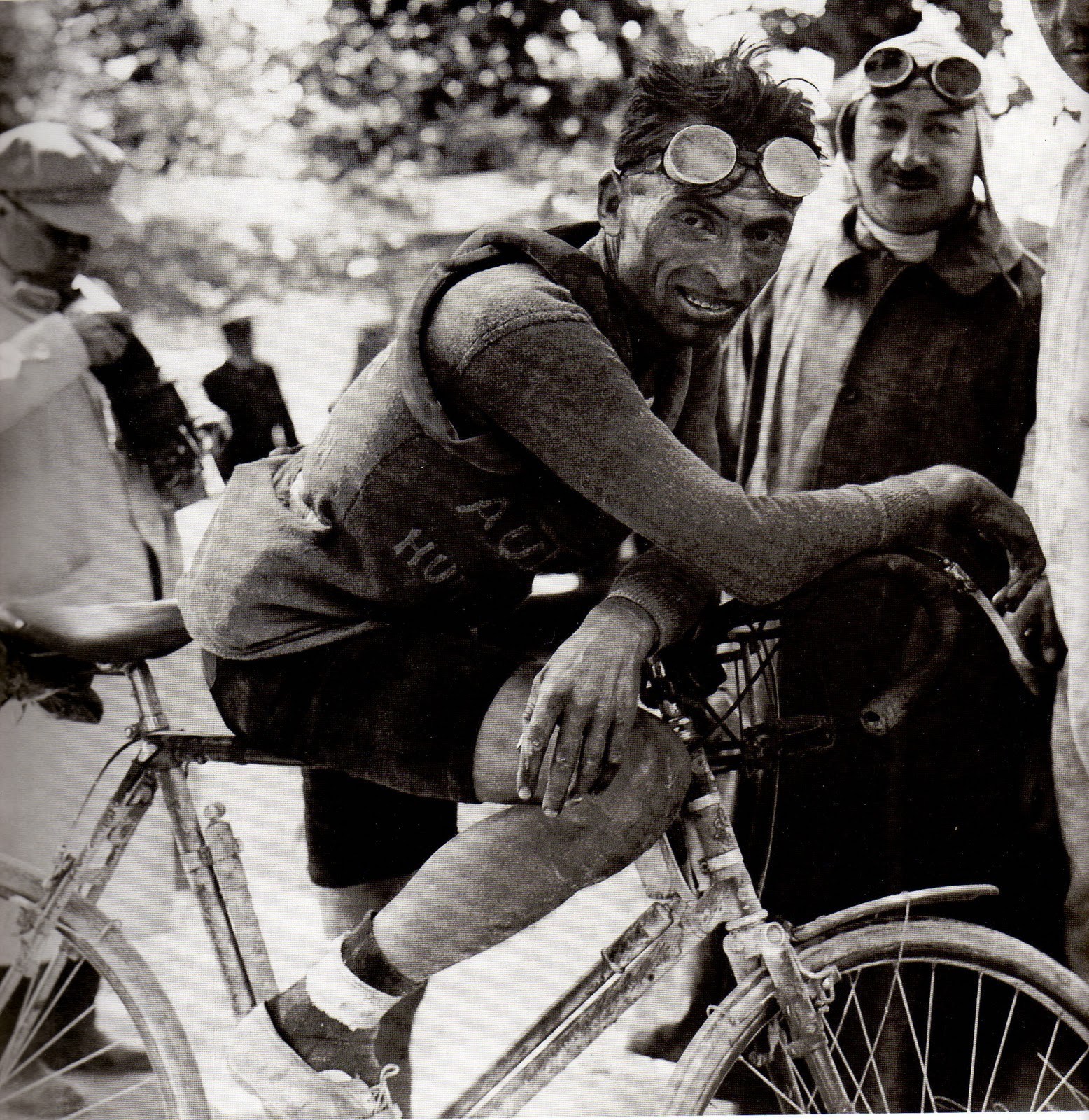 Bottecchia won the Tour de France again in 1925, with the help of Lucien Buysse, who served as the first domestique in Tour history.
Accused of winning without trying the previous year, Bottecchia stamped his authority by winning the first, sixth, seventh and final stages of this year's Tour.
He also won other races prior to his Tour Wins; the Giro del Piave, the Coppa della Vittoria, and the Duca D'Aosta in 1920 and the Coppe Gallo an Osimo, the Circuito del Piave and the Giro del Friuli in 1921.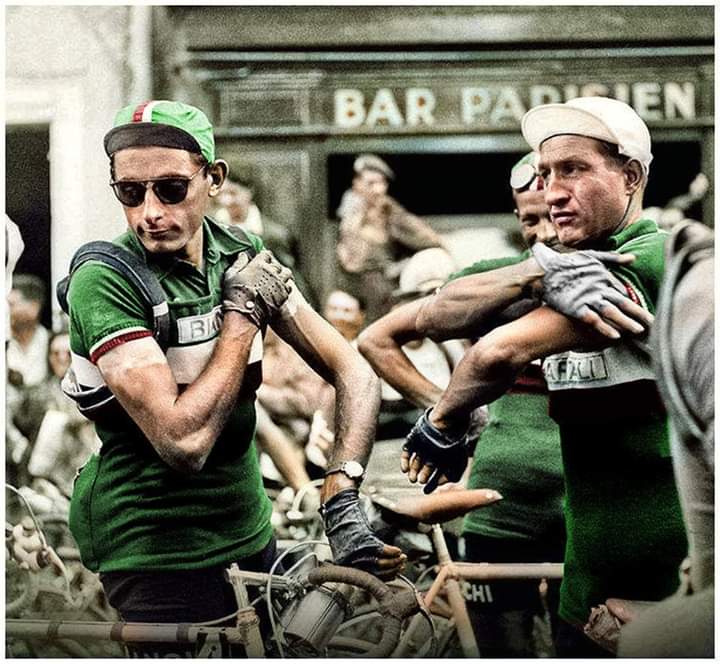 Fausto Coppi, il Campionissimo and Gino Bartali Il pio
(image colourized by Eduardo Lopes)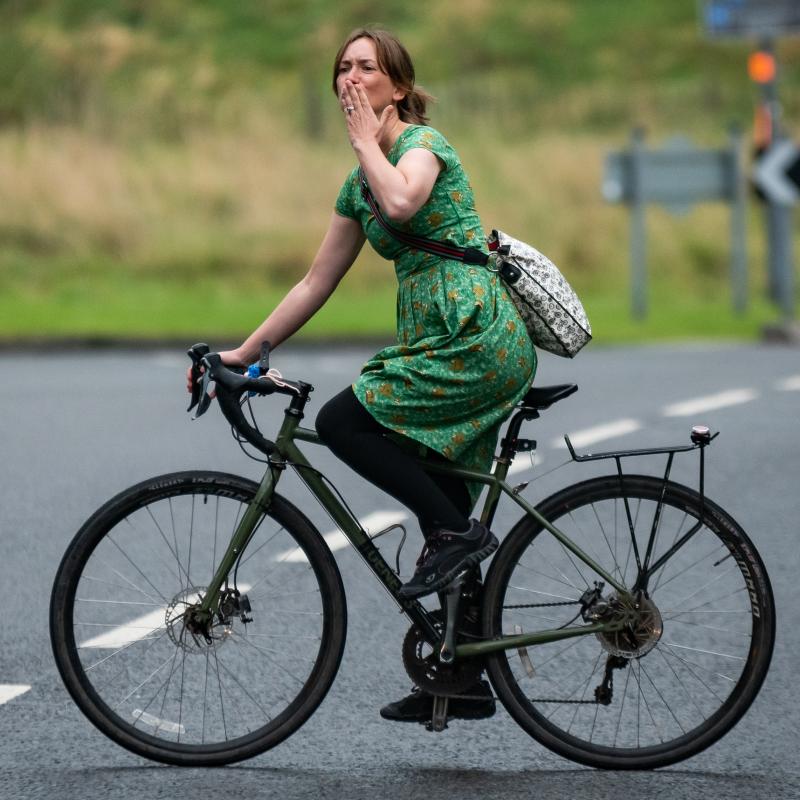 1 of 100 Women in Cycling 2020: Suzanne Forup
Suzanne is Head of Development for Cycling UK in Scotland, leading a portfolio of projects across Scotland that enable people to get pedalling for transport, leisure or adventure.
Suzanne has led the development of Cycling UK in Scotland since 2010, managing 'Bike Club Scotland' the first staffed Cycling UK programme in Scotland.
Cycling UK now has a development team across Scotland and delivers a range of programmes that reduce inequalities and enables access to cycling for anyone of any age or ability.
A cyclist since her early 20's, Suzanne loves the freedom and adventure that cycling provides and works to enable that for everyone that would like to experience it.
Suzanne is the co-founder, alongside cycle campaigner Sally Hinchcliffe of Women's Cycle Forum Scotland a membership organisation that aims to ensure that the diversity of women's voices are heard in cycling – from policy and planning to infrastructure and projects.
Suzanne coordinates, again alongside Sally, We Walk, We Cycle, We Vote – a collaboration of more than 50 organisations in Scotland working together to increase investment in active travel.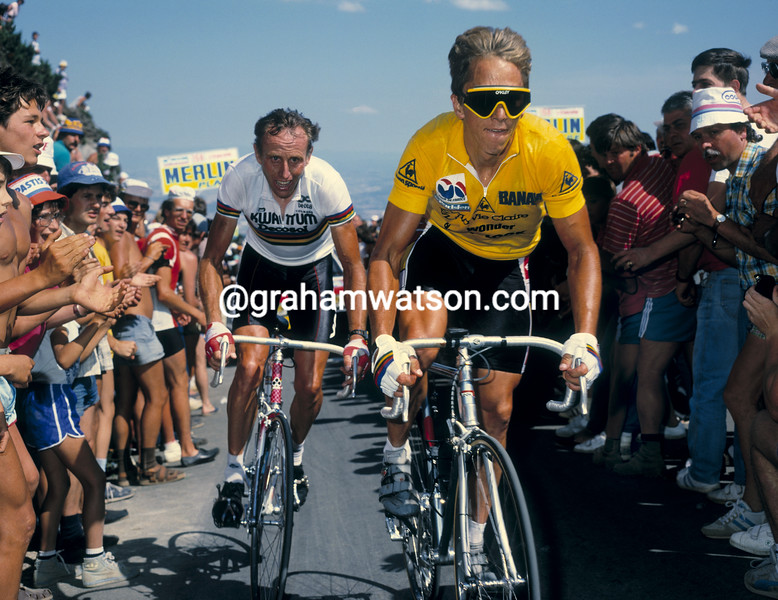 Greg LeMond and Joop Zoetemelk fighting it out in the 1986 Tour de France.
LeMond is America's first Tour de France champion… and only champion to date. LeMond is considered by many to be the greatest American cyclist of all time.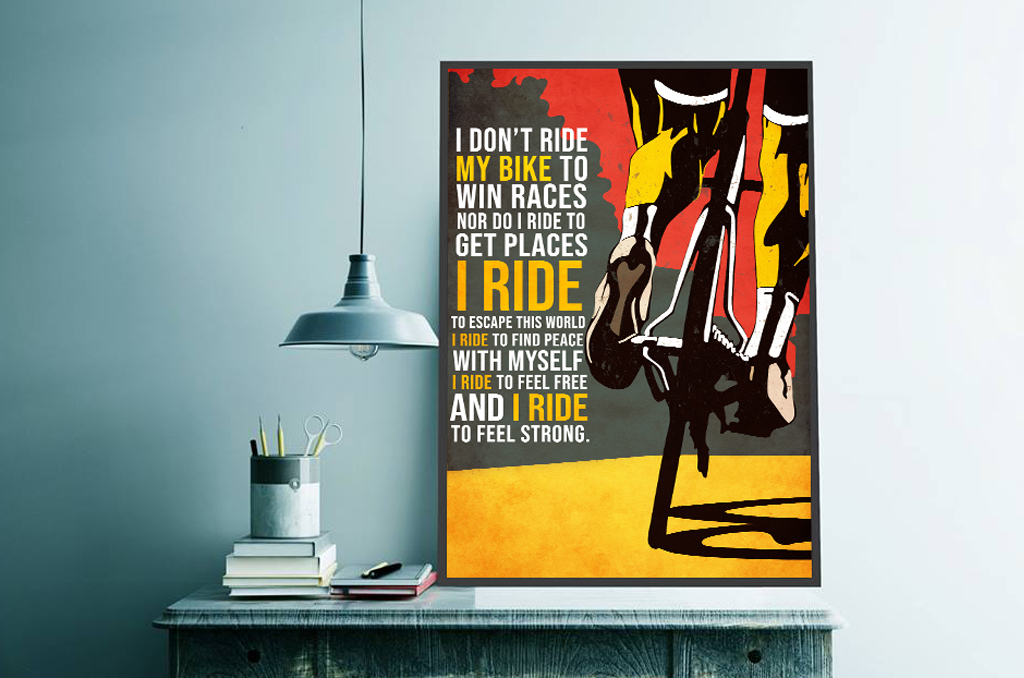 I Don't Ride My Bike To Win Races Nor Do I Ride To Get Places I Ride To Escape This World I Ride To Find Peace With Myself I Ride To Feel Free And I Ride To Feel Strong.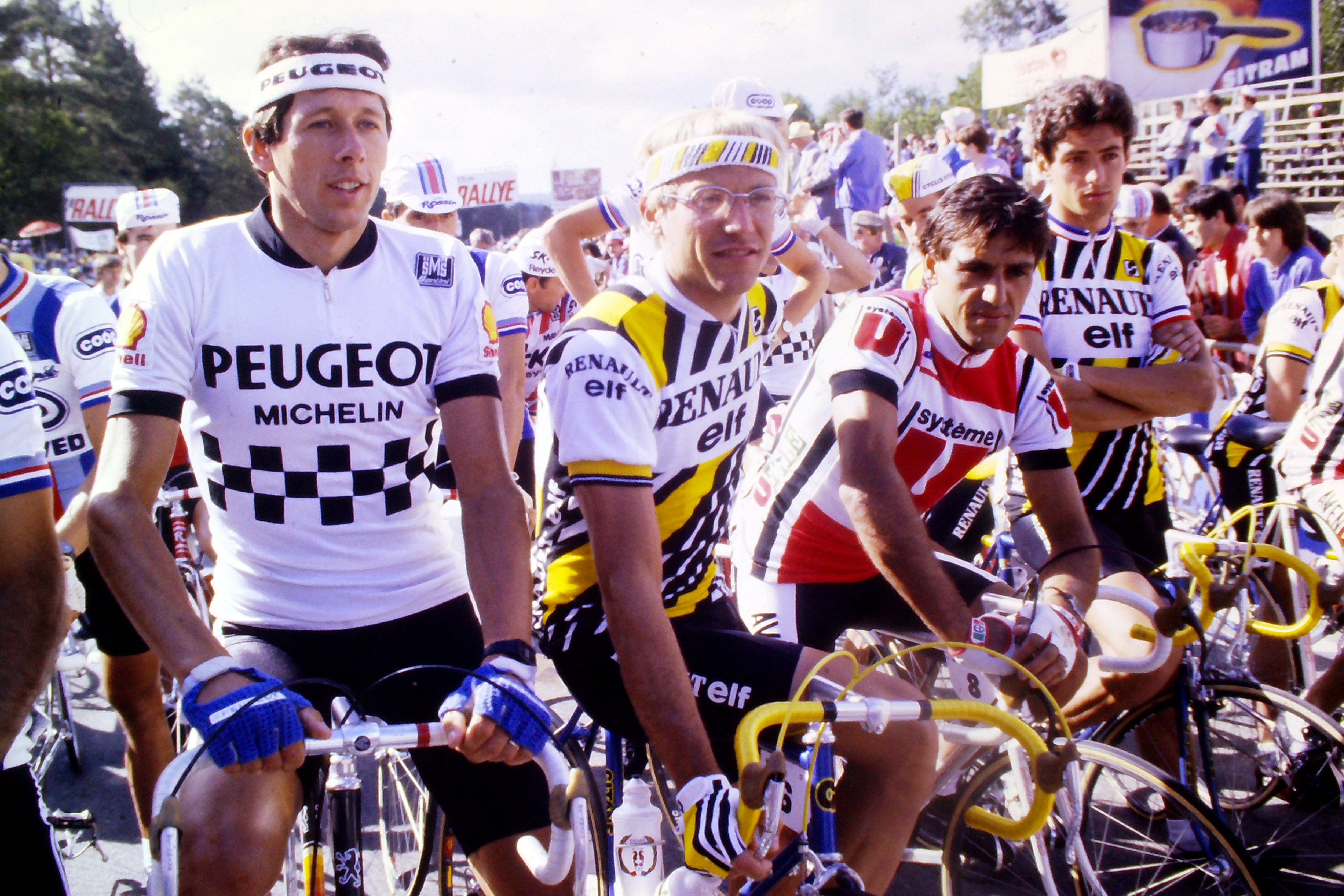 Pascal Simon, Laurent Fignon, Jean-René Bernaudeau et Yvon Madiot (?).
Curieux de voir Jean-René Bernaudeau avec un maillot "Système U" rouge et blanc.
Mais nous sommes en 1984.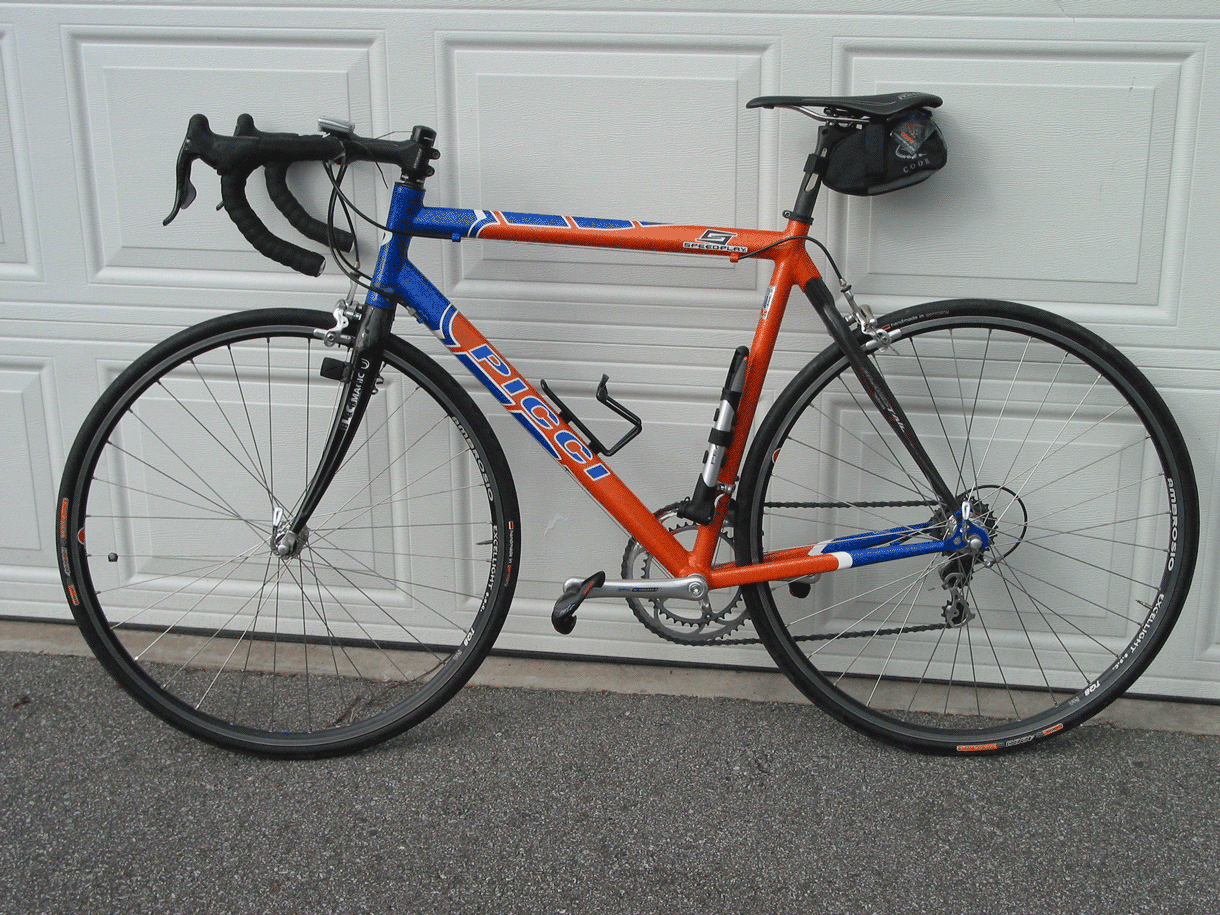 Bike made for Team Coastal. The frame was hand built in Italy using Dedacciai tubing. It has a Campy chorus groupo
Dedacciai Strada Frames are designed in Italy using the most advanced materials.
Record Winning Pro Tour bike riders on the Banesto and Telecom pro teams first brought Dedacciai to prominence
Success with frames built with magnesium tubing helped the Forza Bartoli team build an impressive reputation and Dedacciai's Hydroformed mag alloy tubing was then used to make the original Dogma.
Then came Scandium 6110 on Bianchi team bikes and by the time the US Poatal team started using Dedacciai tubing the company was producing its own branded handlebars and stems.