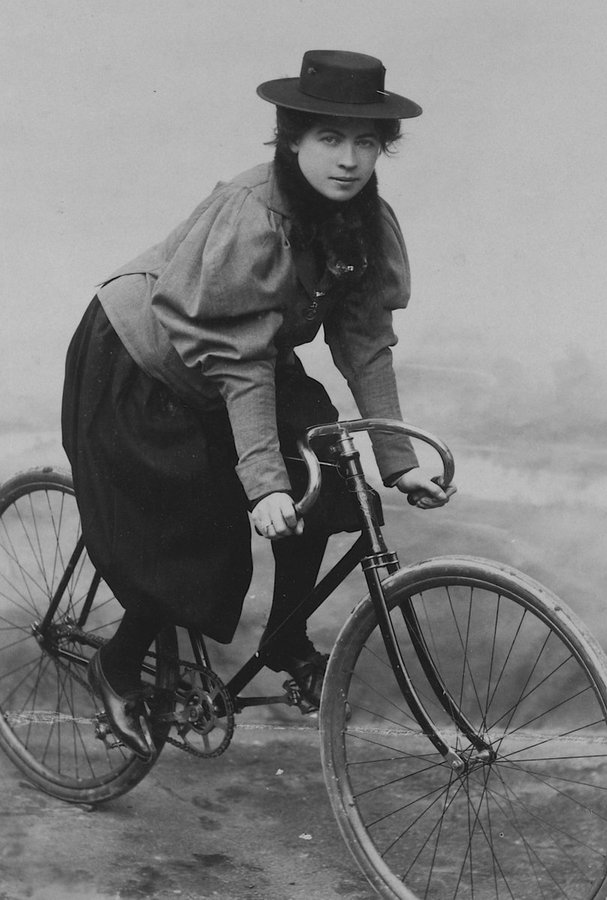 French Racing Cyclist Marie Tual Wearing Bloomers on a Racing Bike in 1896 or in 1897.
Many of these cycling pioneers adopted an updated version of the old "bloomer" outfit which allowed for more freedom of movement — and less risk of their clothes becoming caught up in the chain or wheels.
"If women ride the bicycle or climb mountains, they should don a costume which will permit them the use of their legs," Suffragist Susan B. Anthony has been quoted as saying. "My one word about the 'bloomers' or any other sort of dress, is that every woman, like every man, should be permitted to wear exactly what she chooses."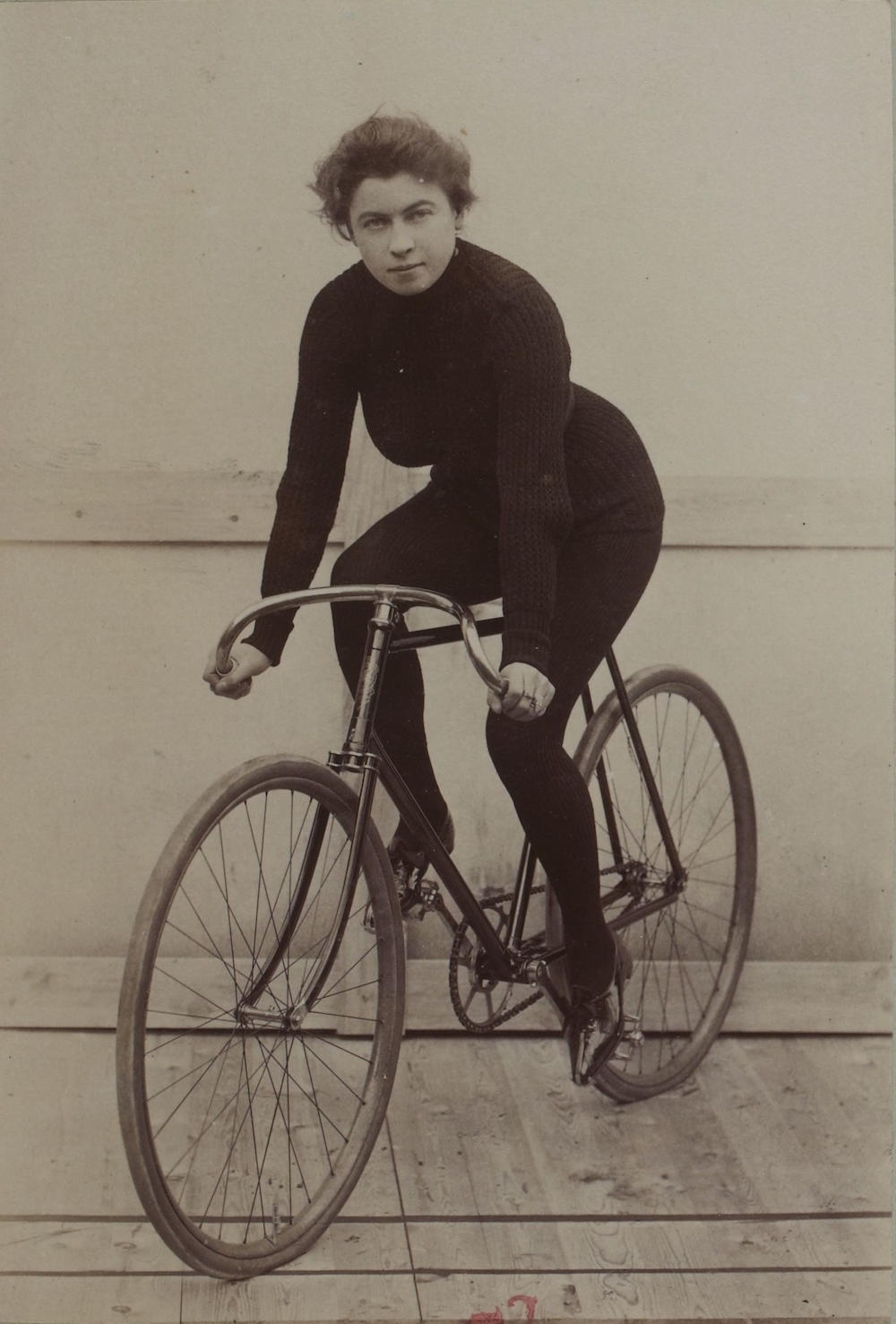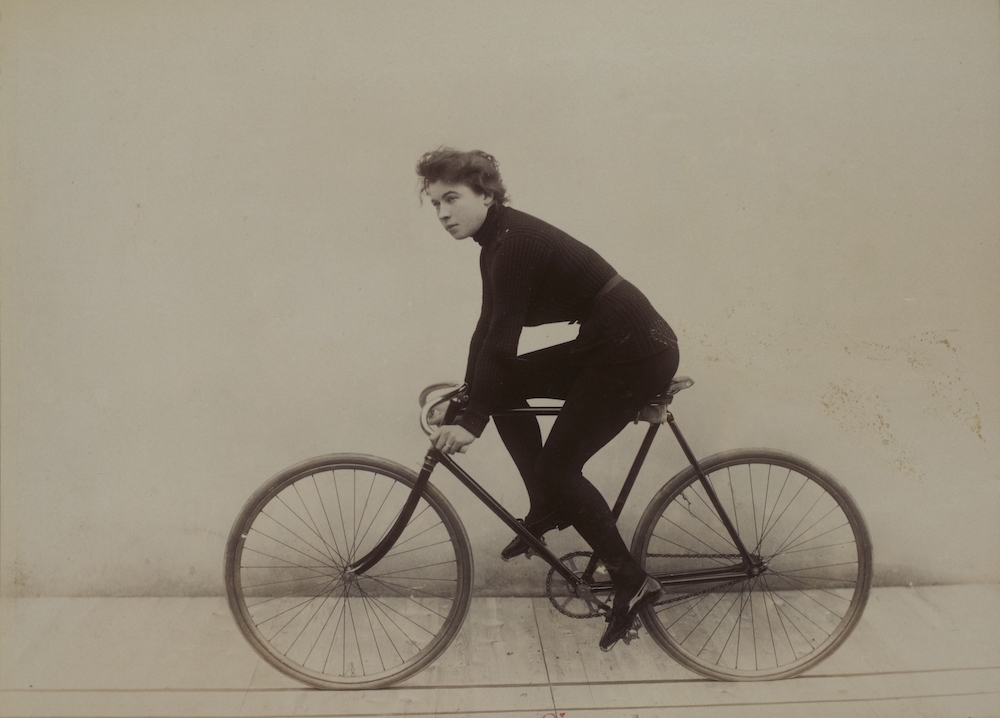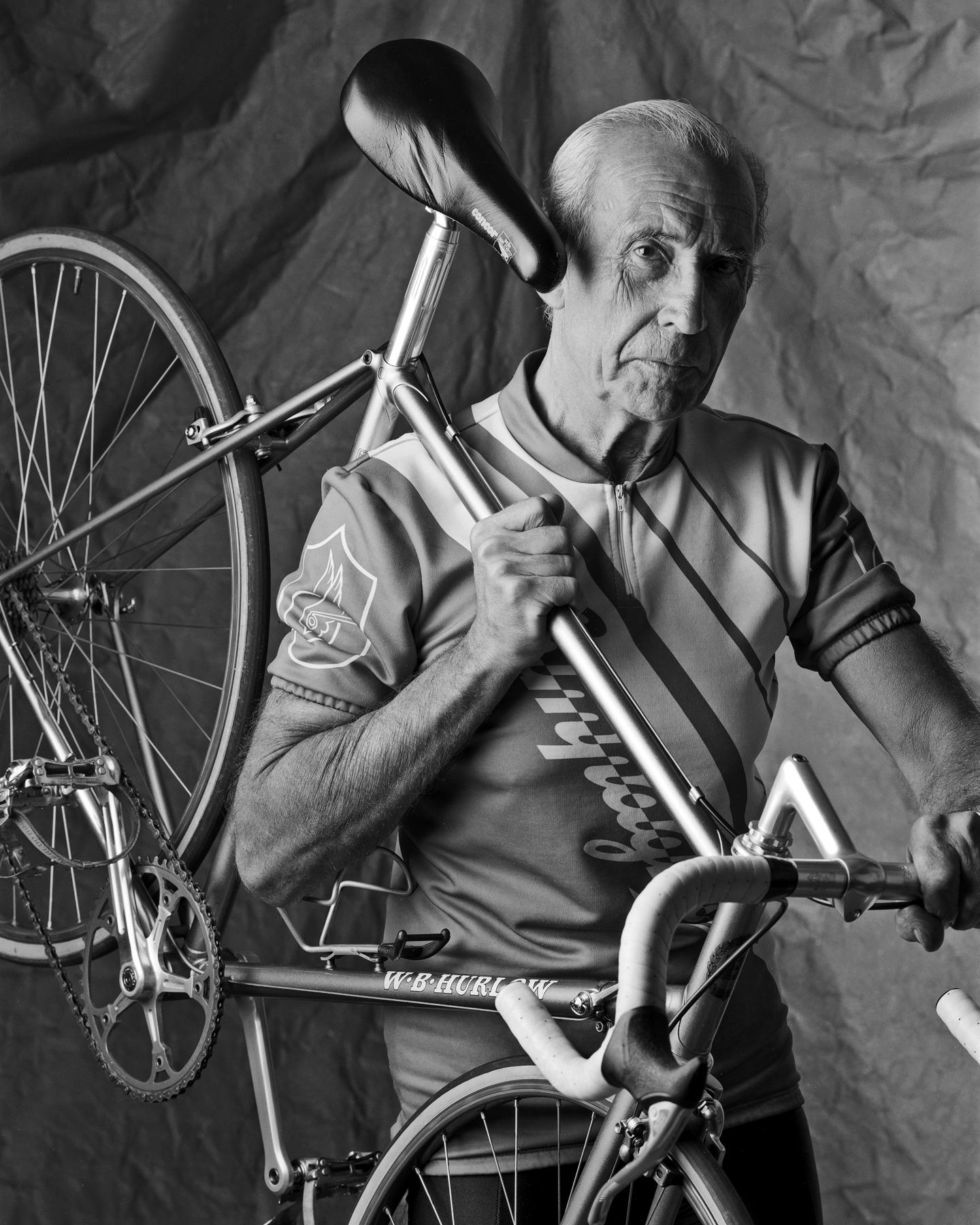 William Bertram "Bill" Hurlow was considered the "builder's builder."
Bill Hurlow died Sunday, Feb 28th, 2010 in Canterbury Hospital.
A friend and riding companion, John Hunt reports: "I think he knocks all other frame builders into a cocked hat! He's done so much & his memory is incredible. He remembers what weather conditions in a time trial were like in 1938 & who won it, what time & who was fifth. There isn't anybody on the frame building scene between say 1930 & 1970 that he doesn't know, either them or their work." "He was innovative…. he invented the "fastback", seat stays shot into the allen key housing. He started frame building at Condor & then him & Monty Young had some sort of bust-up. He built for Holdsworth & then in later years acted as a consultant for them. He was racing until 5 years ago!" "He's very particular & has thought just about everything out about conventional frames. He invented jigs that no-one else has ever thought about for quick accurate frame-building."
Hilary Stone adds: "He worked for some of the best known British builders including Grubb and Claud Butler. His best known work was however done for Condors and Mal Rees."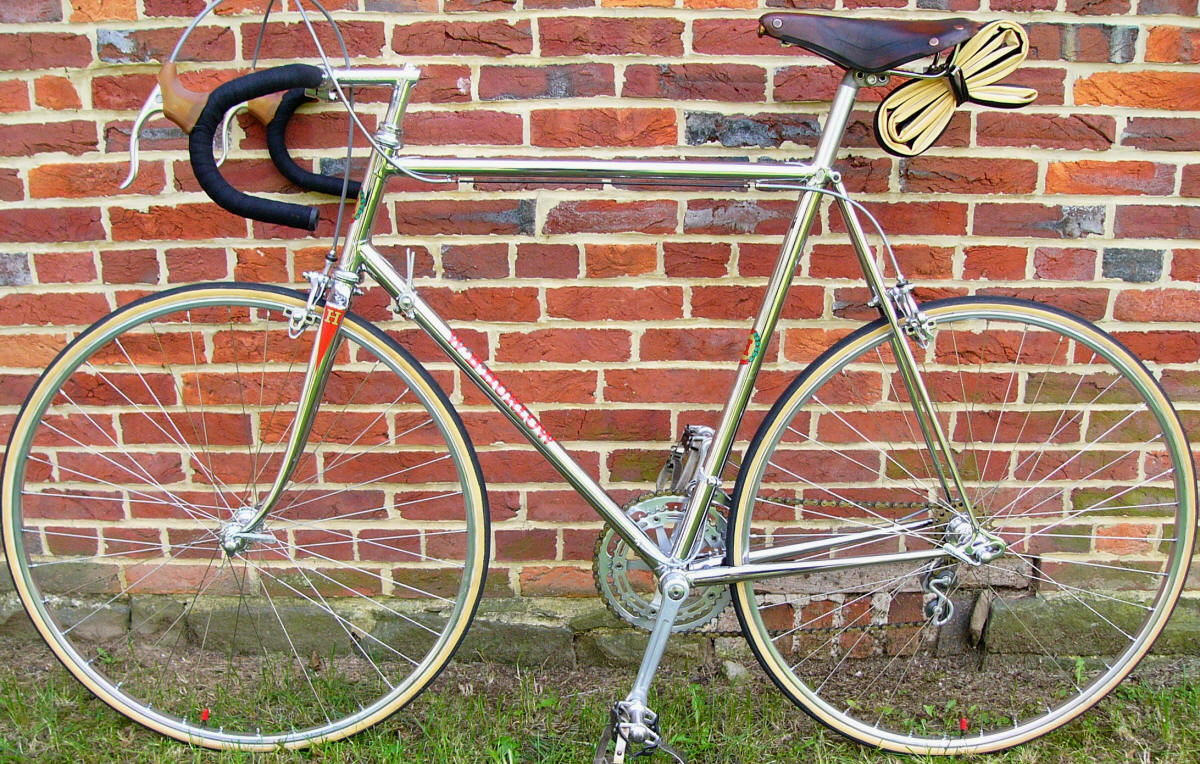 "London-born Bill Hurlow was one of the world's best-renowned and respected builders of lightweight racing bicycle frames, not just for racers but for bicycle fanatics, weekend riders and collectors across the globe who still treasure his creations. Described by many of his peers as "the Picasso of bicycle builders", not just for his artistry but for the speed with which he plied his craft, Hurlow worked for most of Britain's leading bike manufacturers after the second world war, when Britain was at the vanguard of bicycle making and set the standard for the rest of the world.
He went on to design and build his own frames – usually marked W.B. Hurlow or simply WBH – now often worth thousands of pounds to collectors. Even without seeing the name or initials, true bicycle connoisseurs can recognize a Hurlow at first glance, often by his fleur-de-lys, Superbe, or other unique "curly-cut" lugs – the joints which align and balance the tubes of the frame. Rare examples of his hand-cut lugs or headtubes alone, described by leading US collector Kevin Kruger as "the Holy Grail", can fetch hundreds of pounds."
sources: The bicycle builder who sculpted his lugs and frames
sources: W.B. Harlow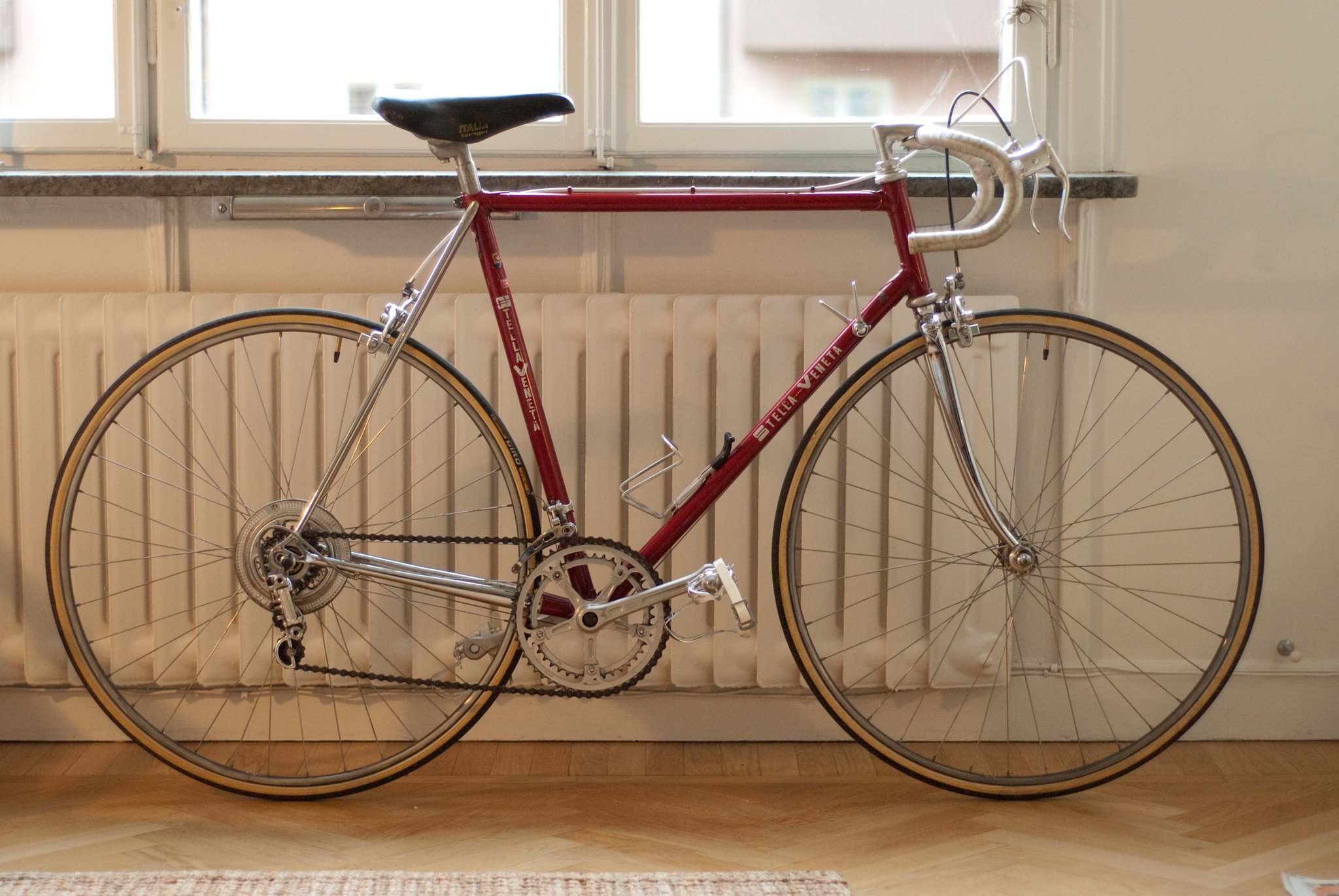 About Stella Veneta
The Michelin family were one of the largest bicycle companies in the Conegliano area of the province of Treviso. A family dispute led to split with various family members setting out on their own. This resulted in Stella Veneta, Ciclo Piave and Miche.
The French family that founded the tyre empire were also originally from the Veneto area of Italy.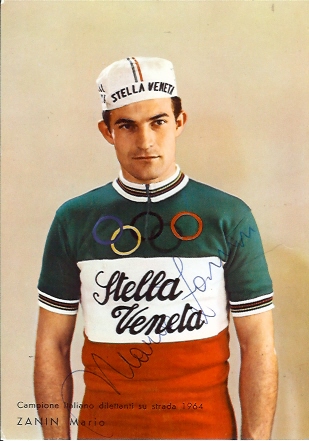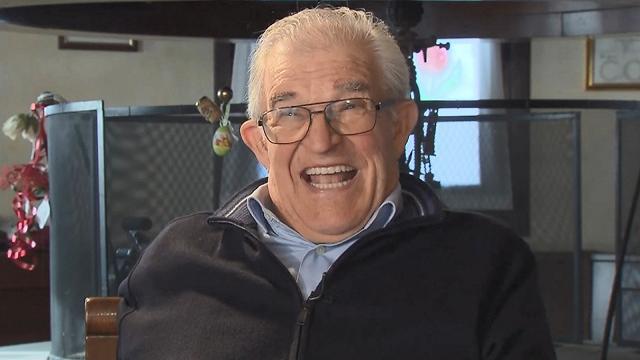 Mario Zanin rode for Stella Veneta. At the Tokyo Olympics in 1964 he won gold. It was to be 24-year-old Zanin's only Olympic Games, but he will always be remembered as the man who fought through one of the closest mass finishes in Olympic history.
2021: L'oro di Tokyo '64 compie 81 anni. "Quel giorno ho battuto Merckx, il mio nome resterà per sempre"
For details read here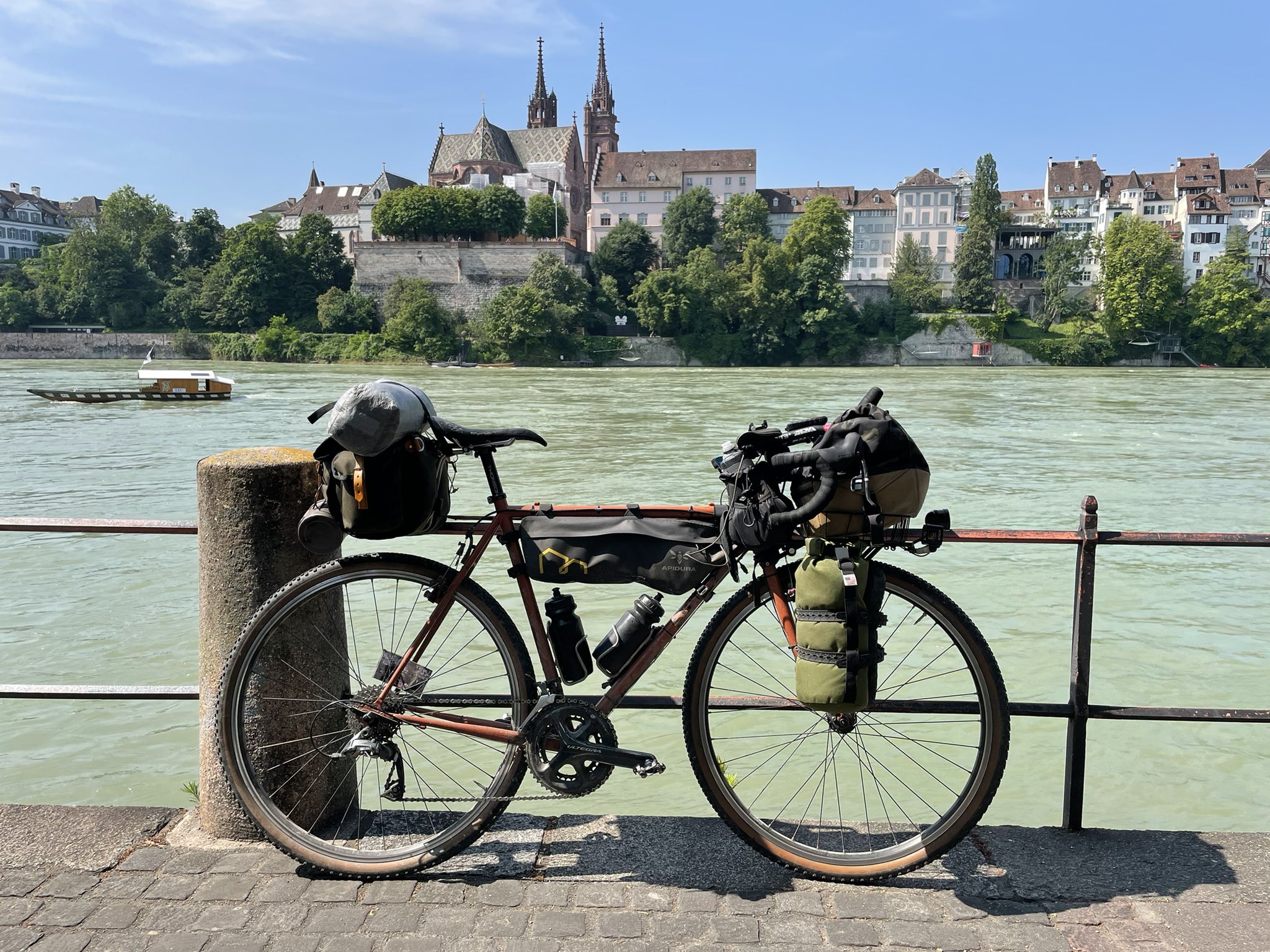 "Had a nice lazy day here in Basel after a week of riding down from Netherlands. Six days wild-camping is a new record, and it was an amazing fossil-fuel-free week. The chaps have a race tomorrow but I'm setting off for the mountains solo in the morning.
I really enjoyed the two nights I went tentless. I've had horrendous bivy experiences but that was my bad for trying to camp along the bloody Danube. Each night we aimed for higher elevation, somewhere with a good bit of wind, and I was fine in a shelter with just my quilt.
If you're thinking "oh that sounds fun I should get some gear" there's a few guides around on sustainable kit. Some of it is just recycled stuff instead of natural stuff, but that's a start in some ways. I've had my gear ages, anything new is second hand."
Phill Sturgeon 2021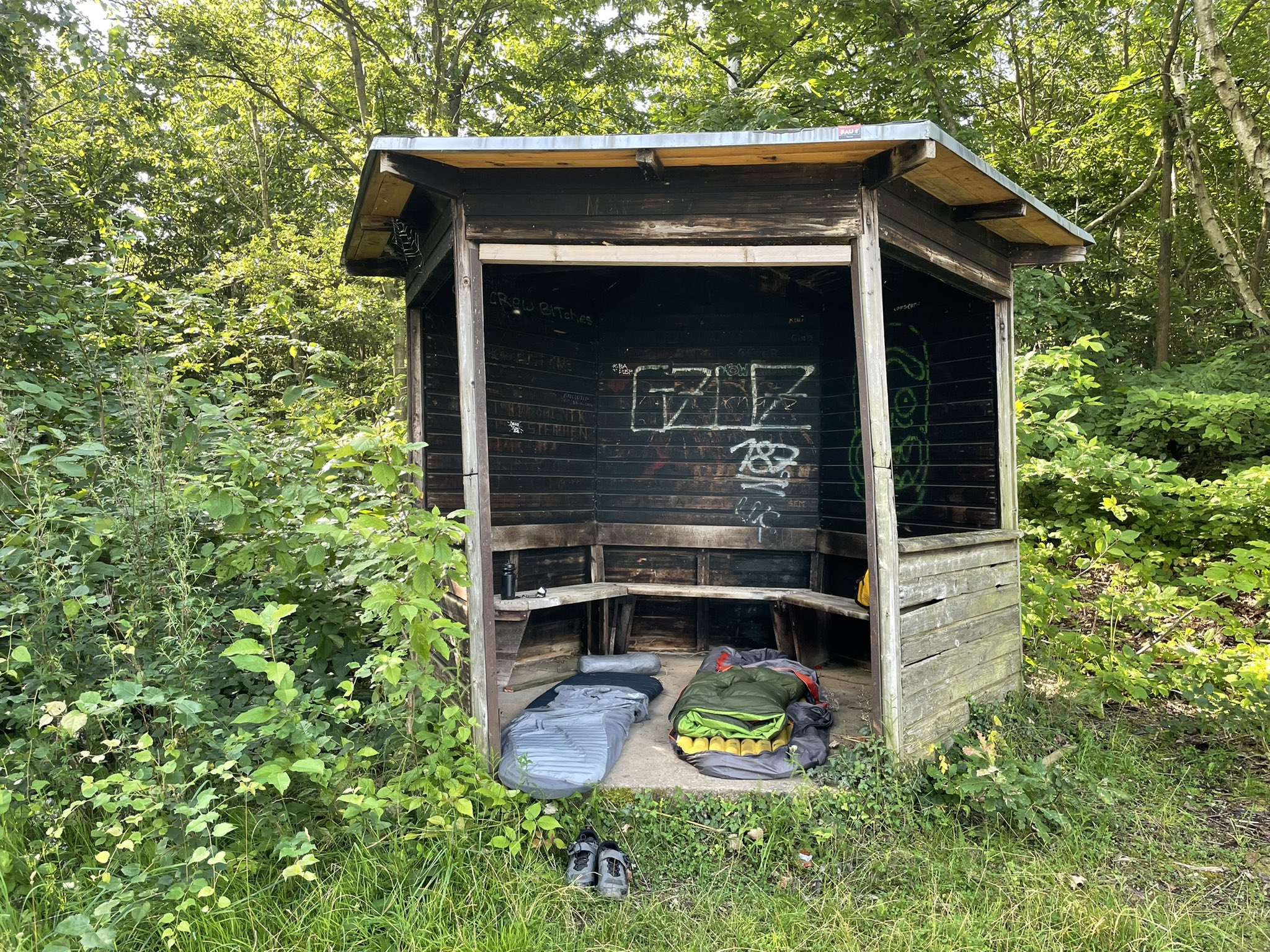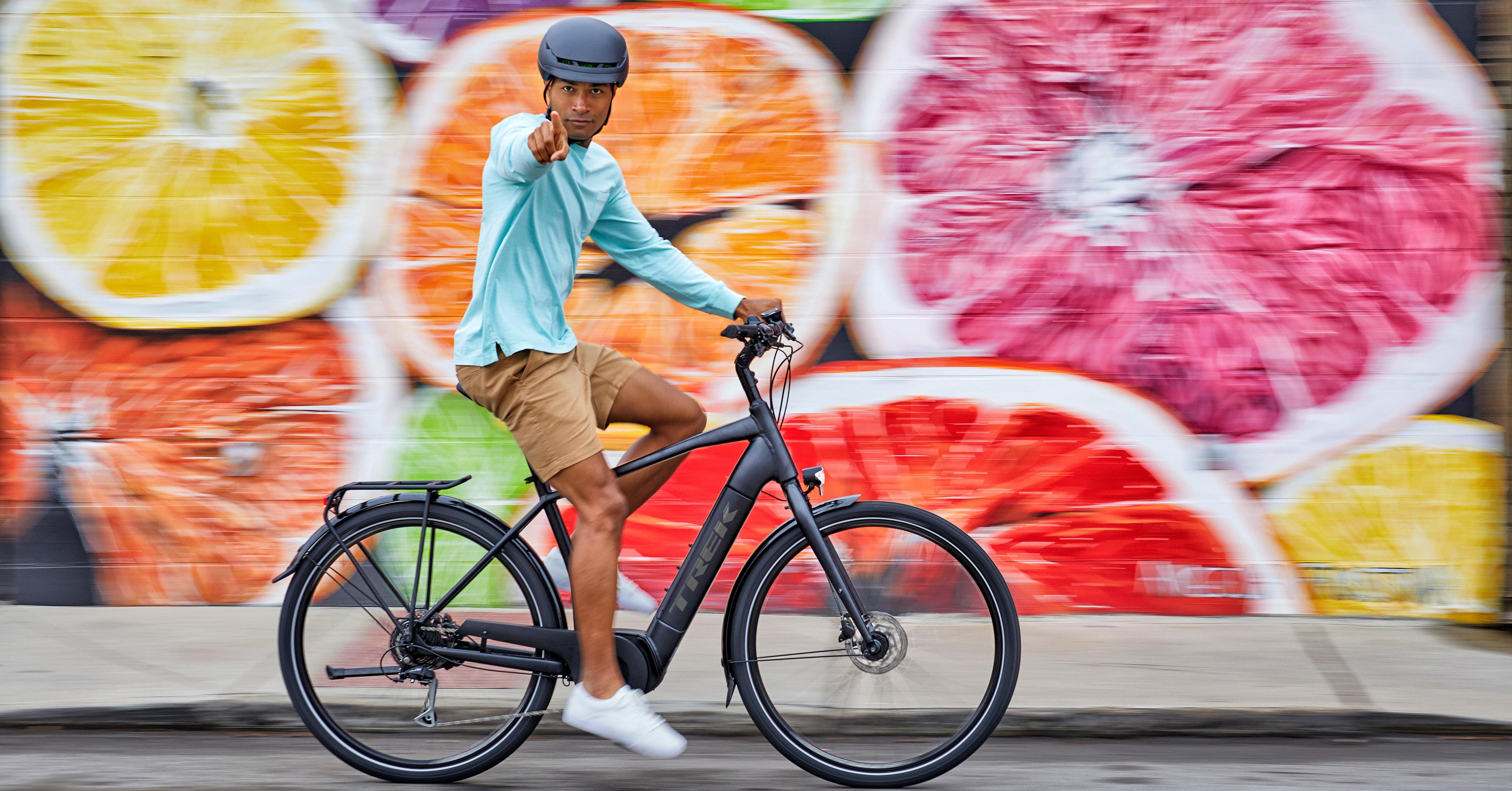 Our world, our responsibility
Choose your bike for one or more trips each week and tag a photo of your ride with #GoByBike for the health of our people and planet.
How to join the #GoByBike movement. # easy steps:
1. Choose your bike over your car for at least one trip each week.
2. Share the message by posting a photo of your ride and using the #GoByBike hashtag.
3. Invite others to ride and take action by tagging them in your photo.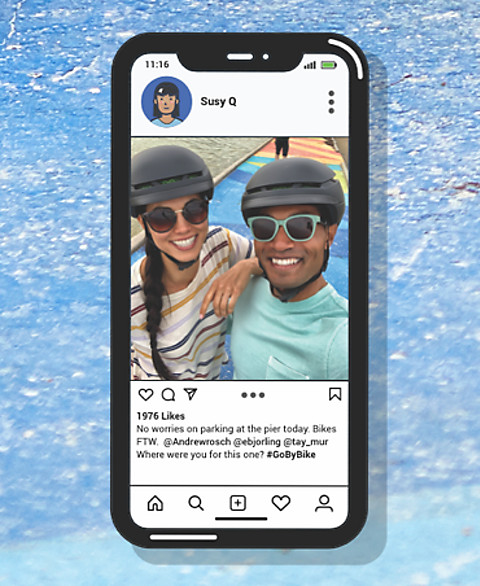 There's never been a better time to ride.
Learn more at SOURCE
and follow GoByBikeBC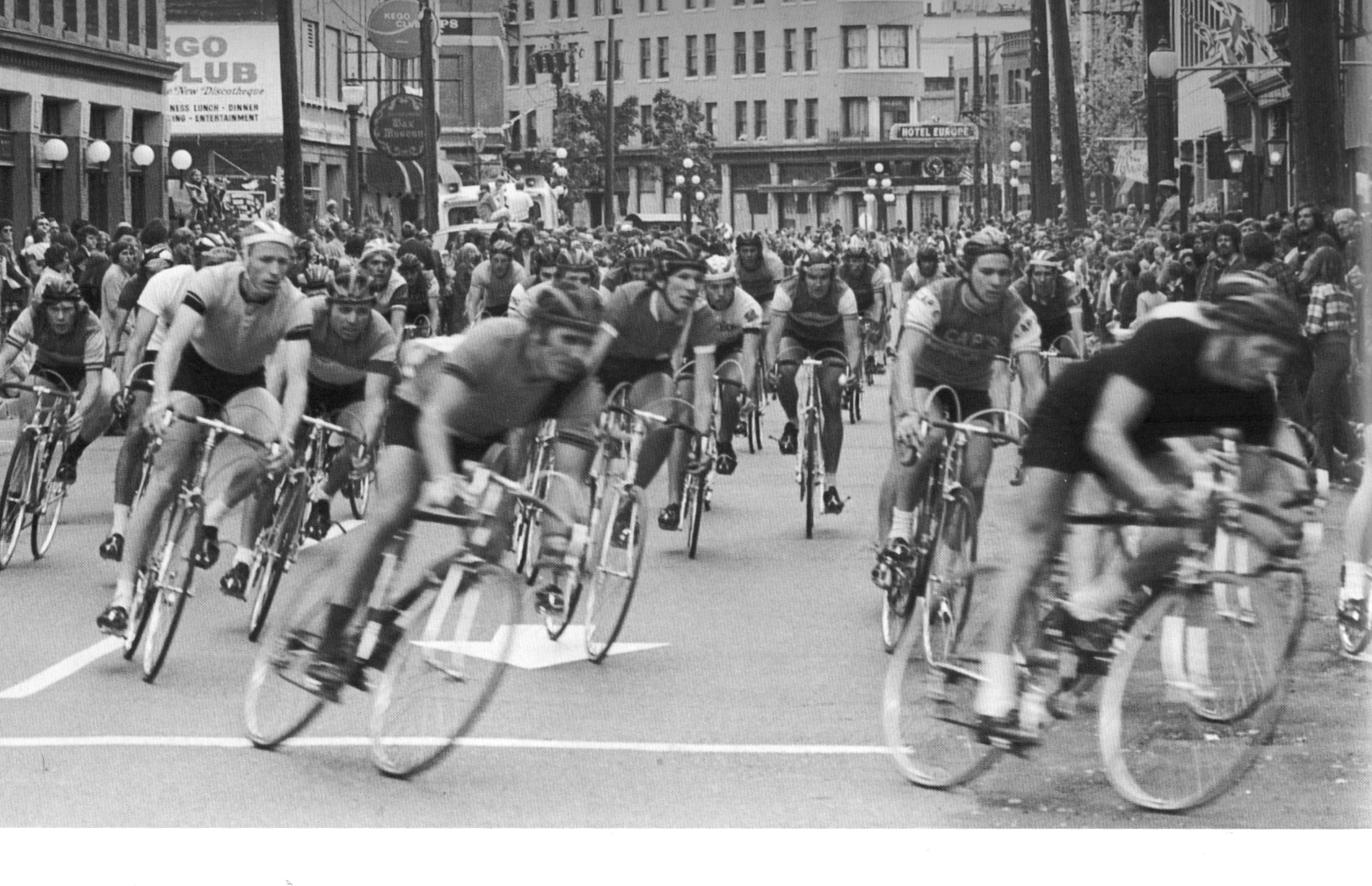 photo credit Vladimir Keremidschieff
Racers take corner in the Gastown Grand Prix, won by Coquitlam's Bill Wild. July 22, 1973
From the book : Vancouver in the Seventies: Photos From a Decade That Changed the City, which was nominated for the 2016 British Columbia Historical Writing Award. Kate Bird.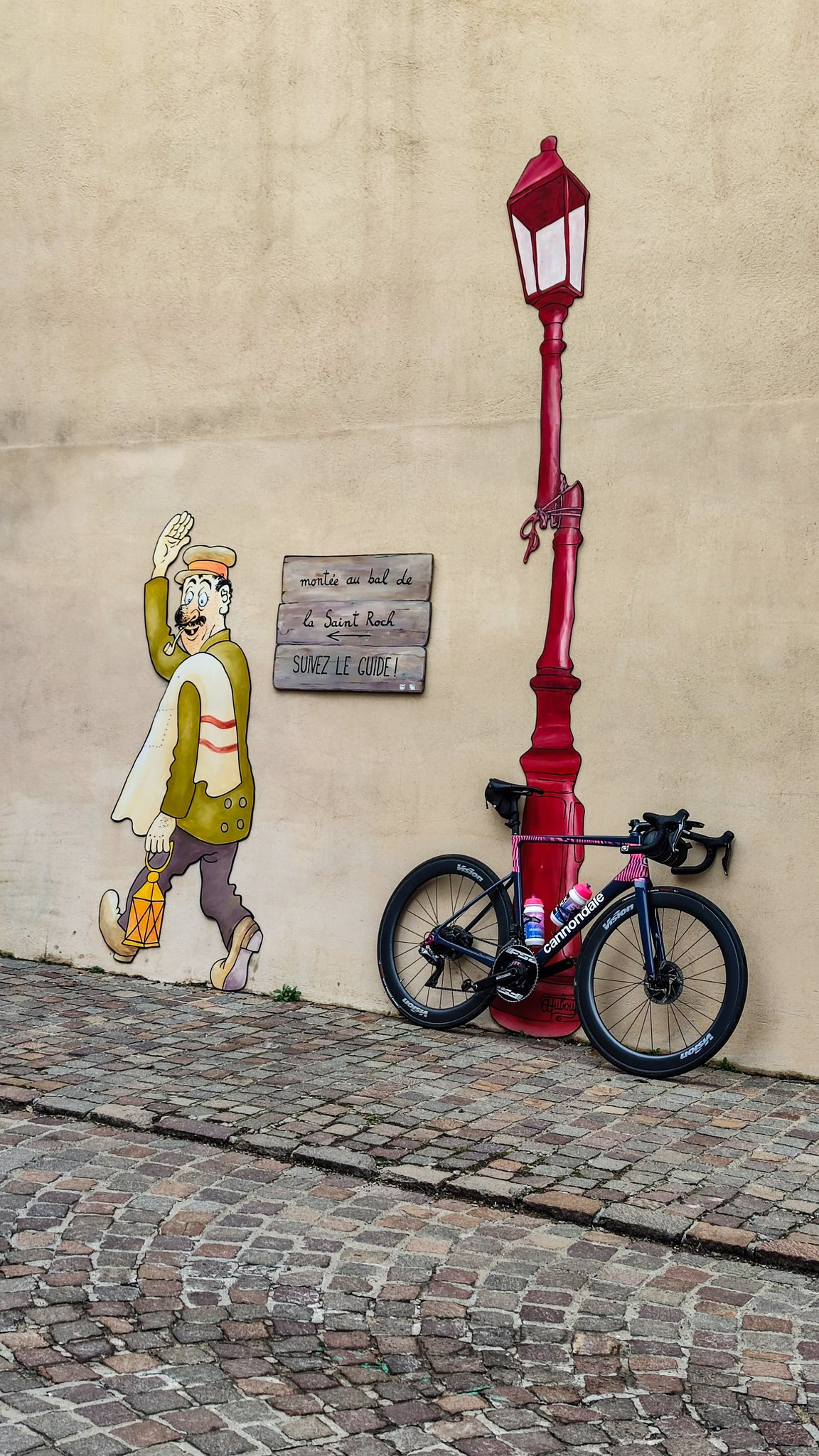 photo credit Cannondale: 別府 史之 FUMY BEPPU
No matter how tired you are, if you feel comfortable, the bicycle will go on.
*** Fumiyuki Beppu (Japanese: 別府史之; born 10 April 1983) is a Japanese professional road bicycle racer, who currently rides for UCI WorldTeam EF Education–Nippo.67 His older brother is the cyclist Takumi Beppu.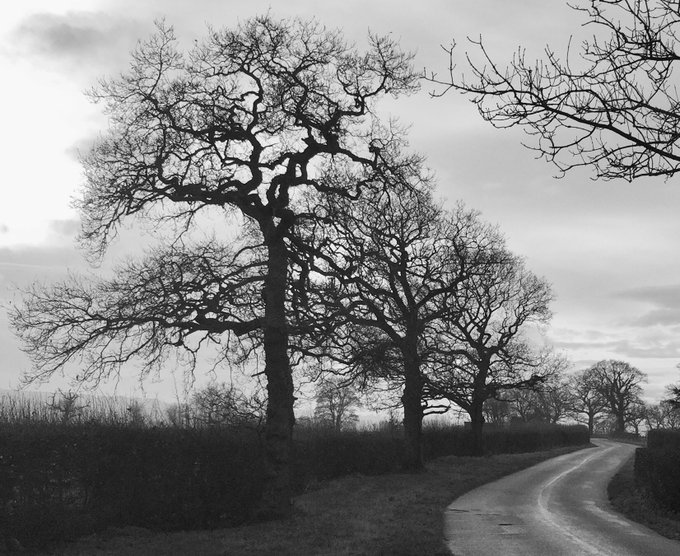 photo credit Three Oaks: Brian Cookson OBE
The Sky was angry my friends that early morning we rode off to Lancashire.
But we continued anyway, heading west, then north, towards the sleeping mass of Longridge Fell, crossing the River Ribble and continuing inexorably through Ribchester, all thoughts of the Roman Legionnaires who built a fort here almost 2000 years ago, put to one side.
As we continued our fast paced ride through the valley roads we soon came upon Stonygate Lane, which runs to the north, and partially follows the route of the old Roman road, that we began to feel like an advancing roman cavalry riding our two-wheeled steal steeds into uncharted territory. Throwing caution to the wind our small peloton pedalled fearlessly and furiously onward.
Onwards and upwards, always upwards. It seemed as if we would never reach the summit. Then suddenly, the unexpected happened. Seeing nothing but the top of the fog as we crested the hill we were suddenly thrown into a large flock of slowly moving wooly sheep all bunched up on the narrow country road.
It was at this point that things took an even stranger turn. One that would have a profound effect upon me for years after. One that I never thought would ever happen in this part of the world, in my lifetime.
Faced with the inevitable crash into the flock blocking our route I instinctively launched off my bike, managing to hold onto the handle bars, and I hurled myself into the muddy road bank. Covered in muck I leapt to my feet, and let out a piercing lusty call up to the heavens!
It was then that I saw it. The strangest, most unexpected thing. I turned to my friends "What on earth is that?" I cried, astounded. A voice from the back replied. "It, it's, it's a……" but before he could finish things took a much more sinister turn.
While some of us managed to avoid crashing into the flock of sheep, our compatriots riding behind us fared less well. No time to take evasive action. They plunged into the wooly flock. Disc brakes cutting the ears and limbs of some ewes. Blood sprouted like a gusher. The Horror!
And so we rode home.
Those of us who could. The rest rode home in a sag wagon that was accompanying our audax group. We will regroup, heal our wounds, expunge the horrors from our souls, and ride again.
———-
A twitter story. Contributors: Brian Cookson, Vanni di Ponzano,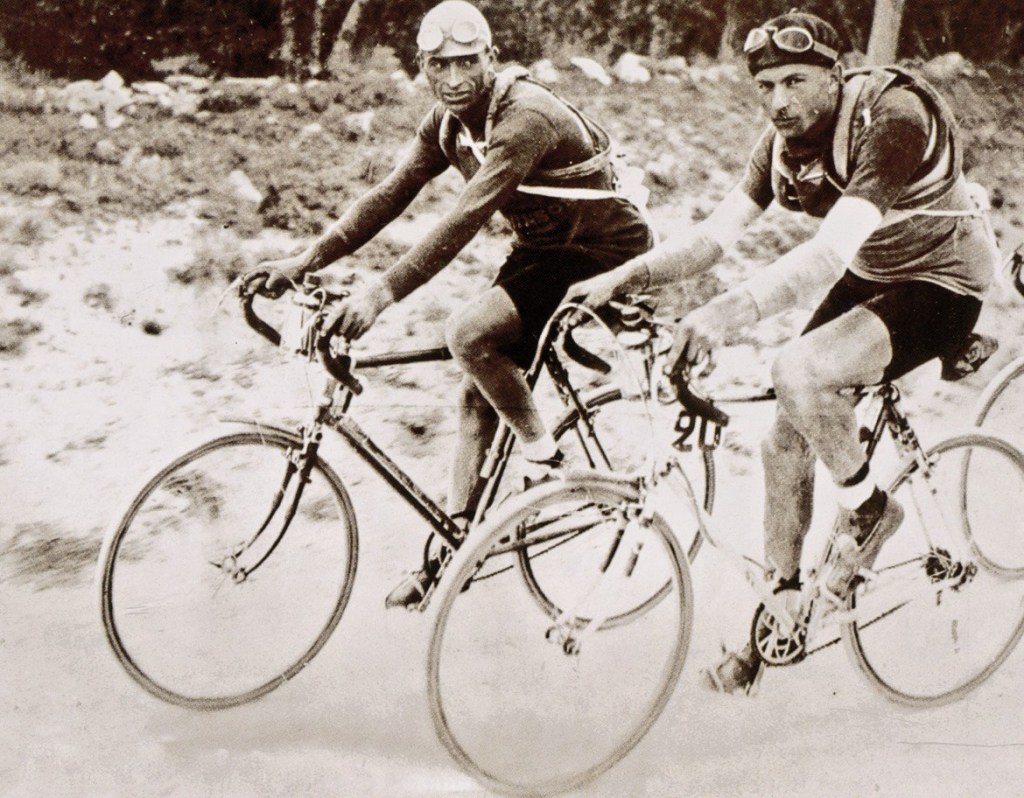 August 1, 1894 – June 15, 1927
Bottecchia won the first stage of the Tour in 1924, and kept his lead to the end, marking the first time an Italian rider won the French Grand Tour.
Legend has it, that he wore his yellow jersey all the way to Milan on the train, while traveling third class in order to save money.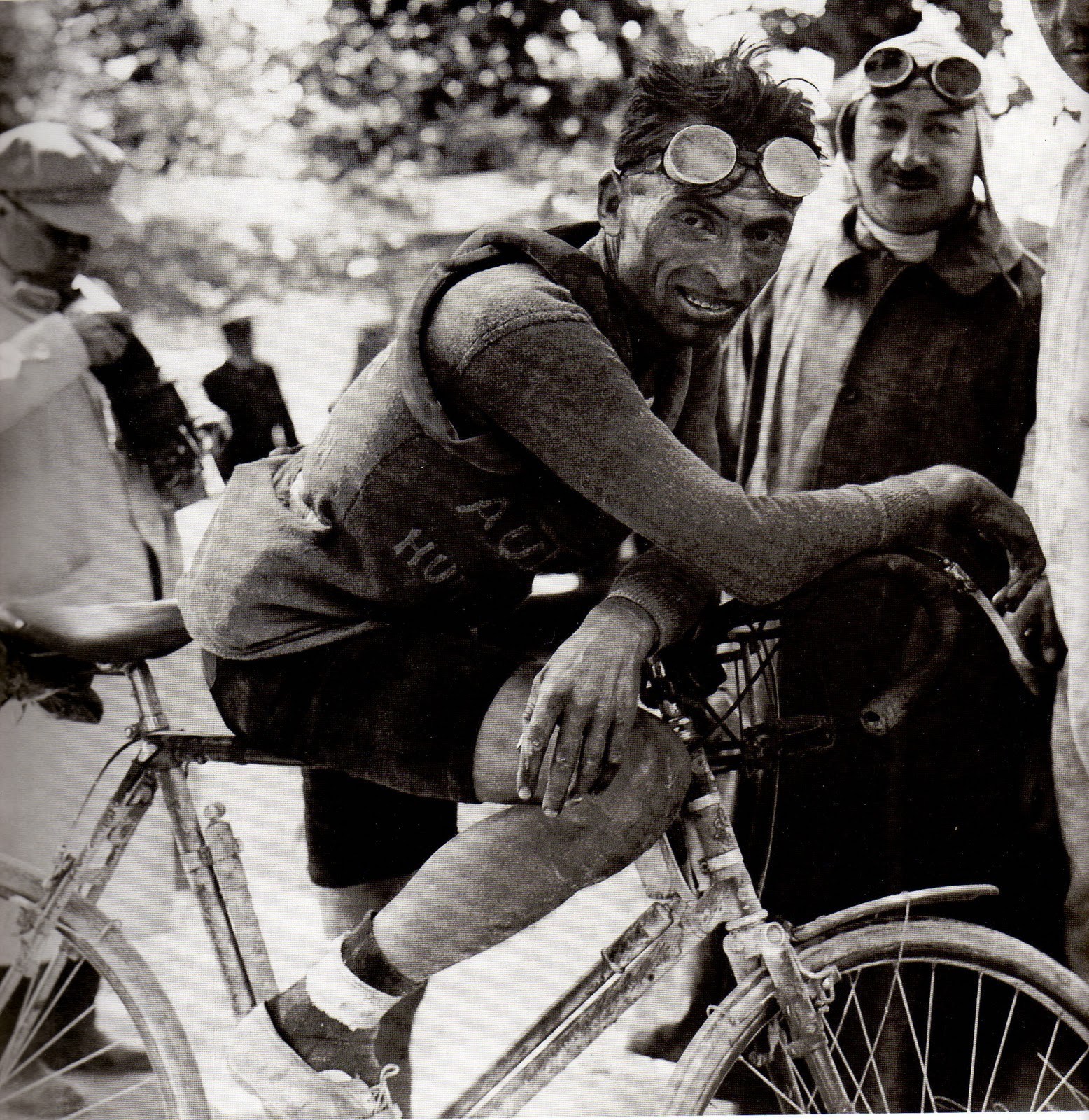 Bottecchia won the Tour de France again in 1925, with the help of Lucien Buysse, who served as the first domestique in Tour history.
Accused of winning without trying the previous year, Bottecchia stamped his authority by winning the first, sixth, seventh and final stages of this year's Tour.
He also won other races prior to his Tour Wins; the Giro del Piave, the Coppa della Vittoria, and the Duca D'Aosta in 1920 and the Coppe Gallo an Osimo, the Circuito del Piave and the Giro del Friuli in 1921.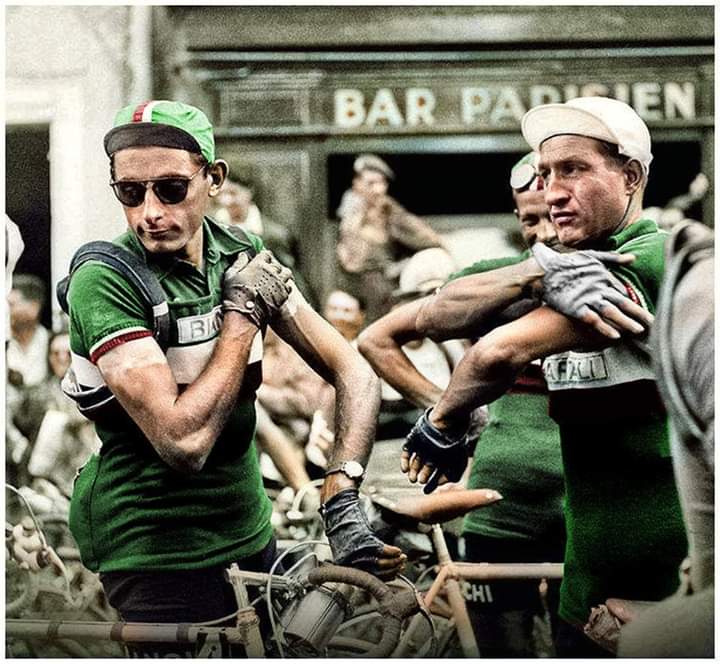 Fausto Coppi, il Campionissimo and Gino Bartali Il pio
(image colourized by Eduardo Lopes)