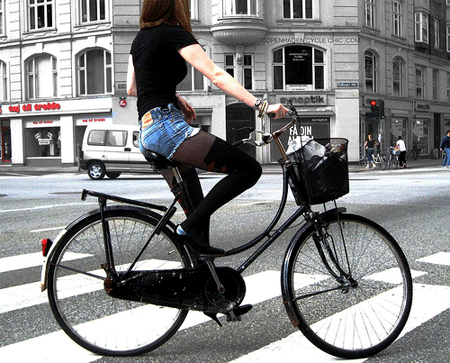 Chic On Two Wheels
Just an average Copenhagener on her bike. Like 36% of the population of Copenhagen every day.
This shot sums up everything that is casual and chic and effortless about Copenhagen bike culture. Style over speed. Elegance over exertion.
Ride, ride, ride. A to B and back again.
In your normal clothes. Like normal people. On a normal bike.
"My birthday yesterday, so I figured I'd just slap my all-time favourite photo of mine up once again. Many of you have seen it before, but I, for one, can't look at it enough. It's one of the most iconic photos of Cycle Chic I have taken."
Copenhagen Cycle Chic began its bloglife back in June 2007 when jouranlist, film director and photographer Mikael Colville-Andersen decided to put a growing number of photos about Copenhagen's bicycle culture into one place on the internet.
Source:
Copenhagen Cycle Chic