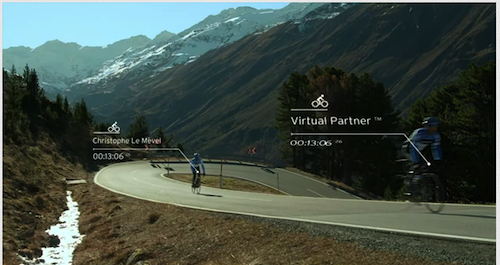 "Virtual Partner"
Christophe Le Mével
Virtual Partner™ can turn any training session into a virtual matchup. Letting you race your previous bests or challenge any activities uploaded to Garmin Connect™.
Train with Christophe Le Mevel this winter with pre-planned training activities available for download at garmin.com/wintertraining.
Watch this video from Timmelsjoch in Austria as Team Garmin's Christophe Le Mével climbs using the Edge 800 cycling GPS.
Source – Garmin Winter Training 2012
<< Get Naked | The Kid with a Bike >>