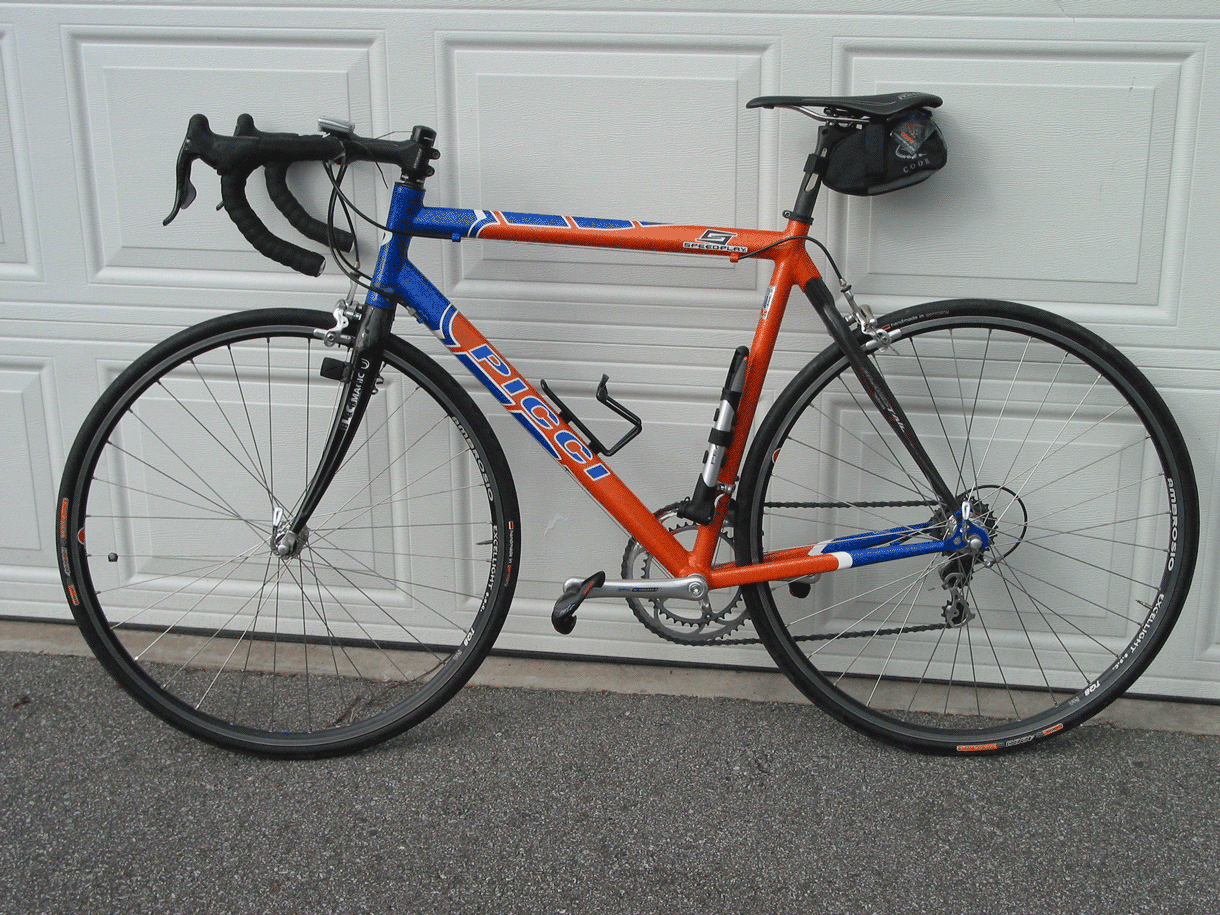 Bike made for Team Coastal. The frame was hand built in Italy using Dedacciai tubing. It has a Campy chorus groupo
Dedacciai Strada Frames are designed in Italy using the most advanced materials.
Record Winning Pro Tour bike riders on the Banesto and Telecom pro teams first brought Dedacciai to prominence
Success with frames built with magnesium tubing helped the Forza Bartoli team build an impressive reputation and Dedacciai's Hydroformed mag alloy tubing was then used to make the original Dogma.
Then came Scandium 6110 on Bianchi team bikes and by the time the US Poatal team started using Dedacciai tubing the company was producing its own branded handlebars and stems.
<< Random Bikes - Musette Caffè | >>