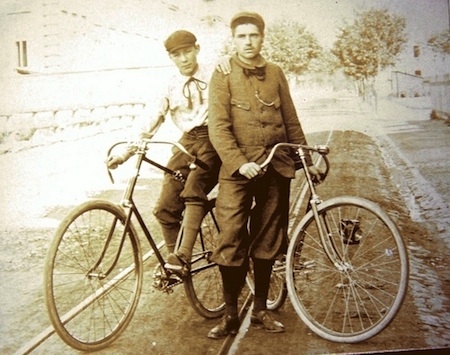 "What is the history of biking"
In the 1860s the term bicycle was introduced. By the early 1890s, bicycling had caught on. Bicycles were safer, pneumatic (air-filled) tires made bicycles faster, and more than 150,000 bicycles had been sold in the United States alone. The improvement in speed naturally sparked road races, and thus long- and short-distance races sprouted up all over Europe and the United States (the Michelin Company sponsored a 260-mile race from Paris to its headquarters in Clermont-Ferrand). Racetracks and cycling clubs grew in popularity (the League of American Wheelmen, still in existence and now called the League of American Bicyclists, lobbied for better roads for cyclists and automobiles), and by the end of the 1800s, bicycling was common as a method for recreation and commuting to work. By the 1890s, there were more than 25 bicycle manufacturers alone in Chicago, including the newcomer, Arnold, Schwinn and Company.
Source – medicinet.com.
<< Apple Bike Computer | Vittorio Seghezzi >>