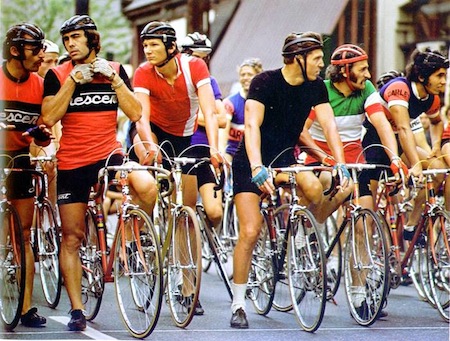 "They rode in the `1970s "
We've had some great photographers shoot the Gastown Relay over the years, but none more famous and internationally acclaimed than the great Fred Herzog.
Gus Paterson writes: I took a picture almost identical to this … Bill Dove, Bill Wild, ?, George Demoulin, Bruno Tonietto, Mark Ackerstream. There are more riders in my photo.