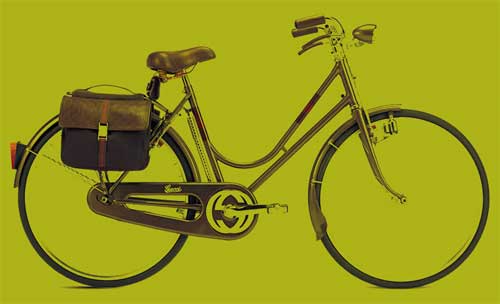 "Bike Pal"
Are you lonely tonight? Are you wanting to go for a wild bike ride, or perhaps a leisurely ride around the park.
Well then scoot on over to Bike Pal and find that special person that enjoys the same riding styles as you. Lycra Optional.
By the way you don't need to have Gucci bike to go riding like this rather lovely looking bicycle pictured above
The Dutch-style bike is out of the range of most of us, at around $3400, and the official product page is very light on information… about such matters as gear ratios or brake technology. But it is stylish.
Source:
Find a Riding Buddyl
<< Uni Wheel | A Girl & Her Bike >>