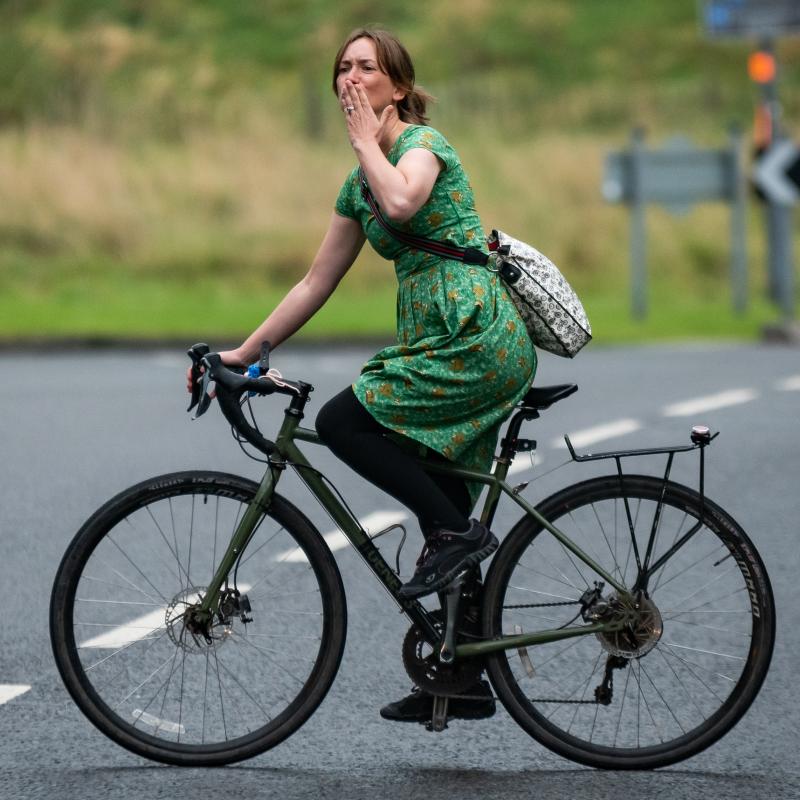 1 of 100 Women in Cycling 2020: Suzanne Forup
Suzanne is Head of Development for Cycling UK in Scotland, leading a portfolio of projects across Scotland that enable people to get pedalling for transport, leisure or adventure.
Suzanne has led the development of Cycling UK in Scotland since 2010, managing 'Bike Club Scotland' the first staffed Cycling UK programme in Scotland.
Cycling UK now has a development team across Scotland and delivers a range of programmes that reduce inequalities and enables access to cycling for anyone of any age or ability.
A cyclist since her early 20's, Suzanne loves the freedom and adventure that cycling provides and works to enable that for everyone that would like to experience it.
Suzanne is the co-founder, alongside cycle campaigner Sally Hinchcliffe of Women's Cycle Forum Scotland a membership organisation that aims to ensure that the diversity of women's voices are heard in cycling – from policy and planning to infrastructure and projects.
Suzanne coordinates, again alongside Sally, We Walk, We Cycle, We Vote – a collaboration of more than 50 organisations in Scotland working together to increase investment in active travel.