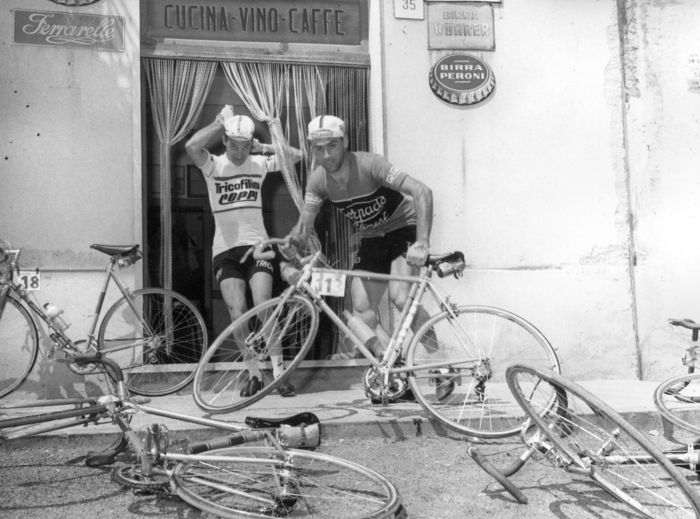 The proper way to go on a bike ride. A stop for Food Wine And Coffee––Cucina Vino Caffe–– fuel for the road.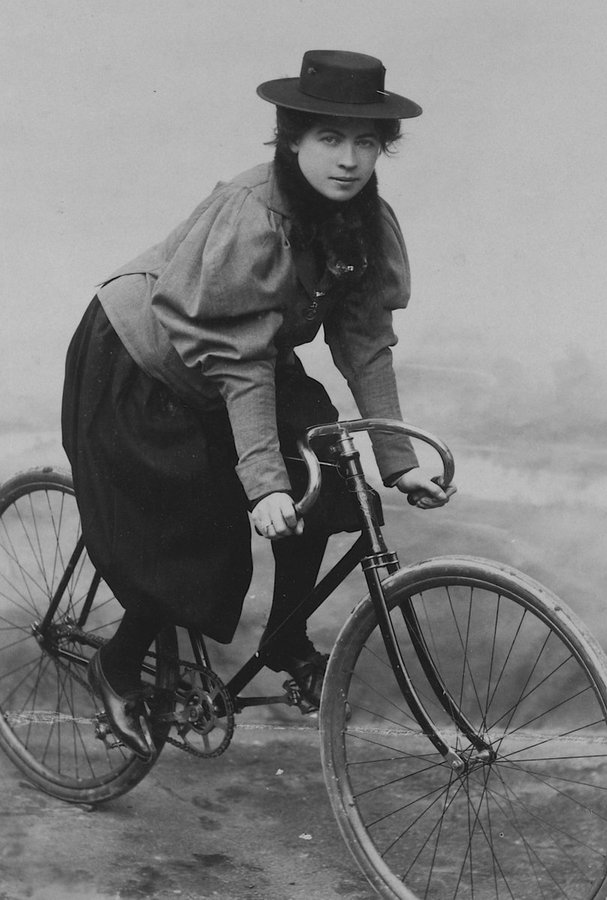 French Racing Cyclist Marie Tual Wearing Bloomers on a Racing Bike in 1896 or in 1897.
Many of these cycling pioneers adopted an updated version of the old "bloomer" outfit which allowed for more freedom of movement — and less risk of their clothes becoming caught up in the chain or wheels.
"If women ride the bicycle or climb mountains, they should don a costume which will permit them the use of their legs," Suffragist Susan B. Anthony has been quoted as saying. "My one word about the 'bloomers' or any other sort of dress, is that every woman, like every man, should be permitted to wear exactly what she chooses."
» Read more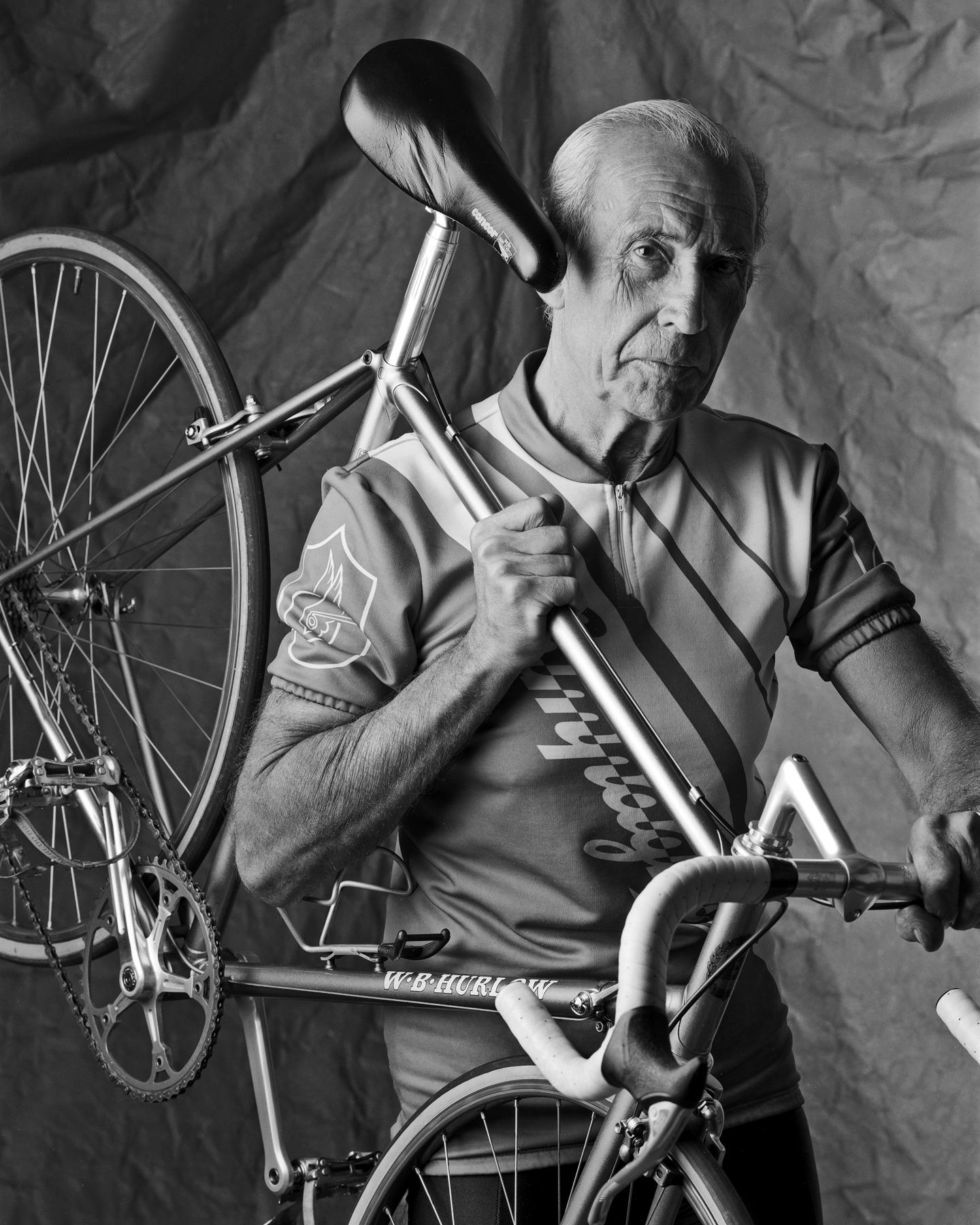 William Bertram "Bill" Hurlow was considered the "builder's builder."
Bill Hurlow died Sunday, Feb 28th, 2010 in Canterbury Hospital.
A friend and riding companion, John Hunt reports: "I think he knocks all other frame builders into a cocked hat! He's done so much & his memory is incredible. He remembers what weather conditions in a time trial were like in 1938 & who won it, what time & who was fifth. There isn't anybody on the frame building scene between say 1930 & 1970 that he doesn't know, either them or their work." "He was innovative…. he invented the "fastback", seat stays shot into the allen key housing. He started frame building at Condor & then him & Monty Young had some sort of bust-up. He built for Holdsworth & then in later years acted as a consultant for them. He was racing until 5 years ago!" "He's very particular & has thought just about everything out about conventional frames. He invented jigs that no-one else has ever thought about for quick accurate frame-building."
Hilary Stone adds: "He worked for some of the best known British builders including Grubb and Claud Butler. His best known work was however done for Condors and Mal Rees."
» Read more