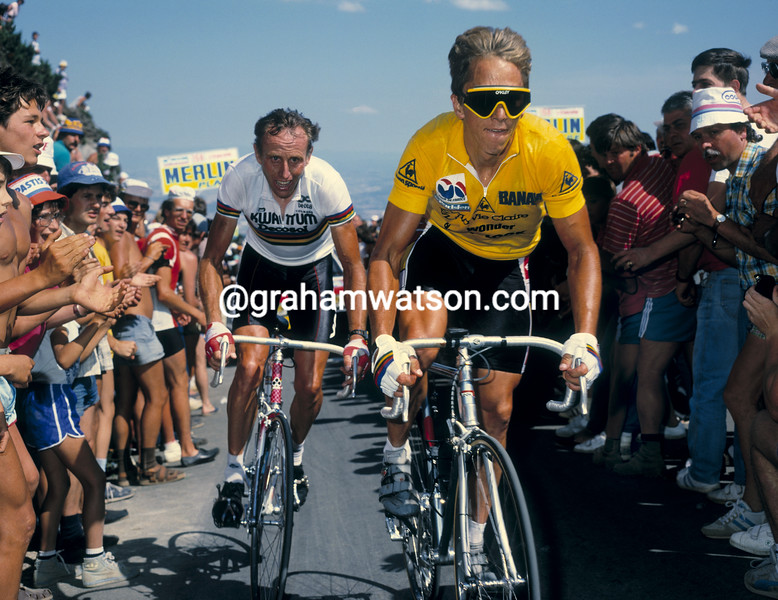 Greg LeMond and Joop Zoetemelk fighting it out in the 1986 Tour de France.
LeMond is America's first Tour de France champion… and only champion to date. LeMond is considered by many to be the greatest American cyclist of all time.
» Read more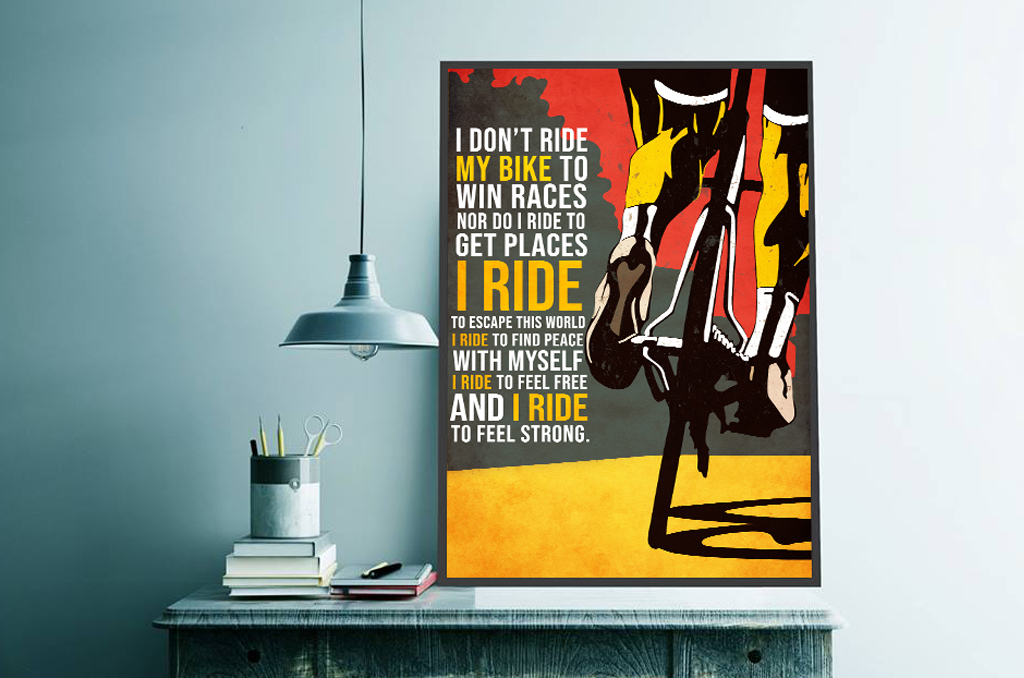 I Don't Ride My Bike To Win Races Nor Do I Ride To Get Places I Ride To Escape This World I Ride To Find Peace With Myself I Ride To Feel Free And I Ride To Feel Strong.
» Read more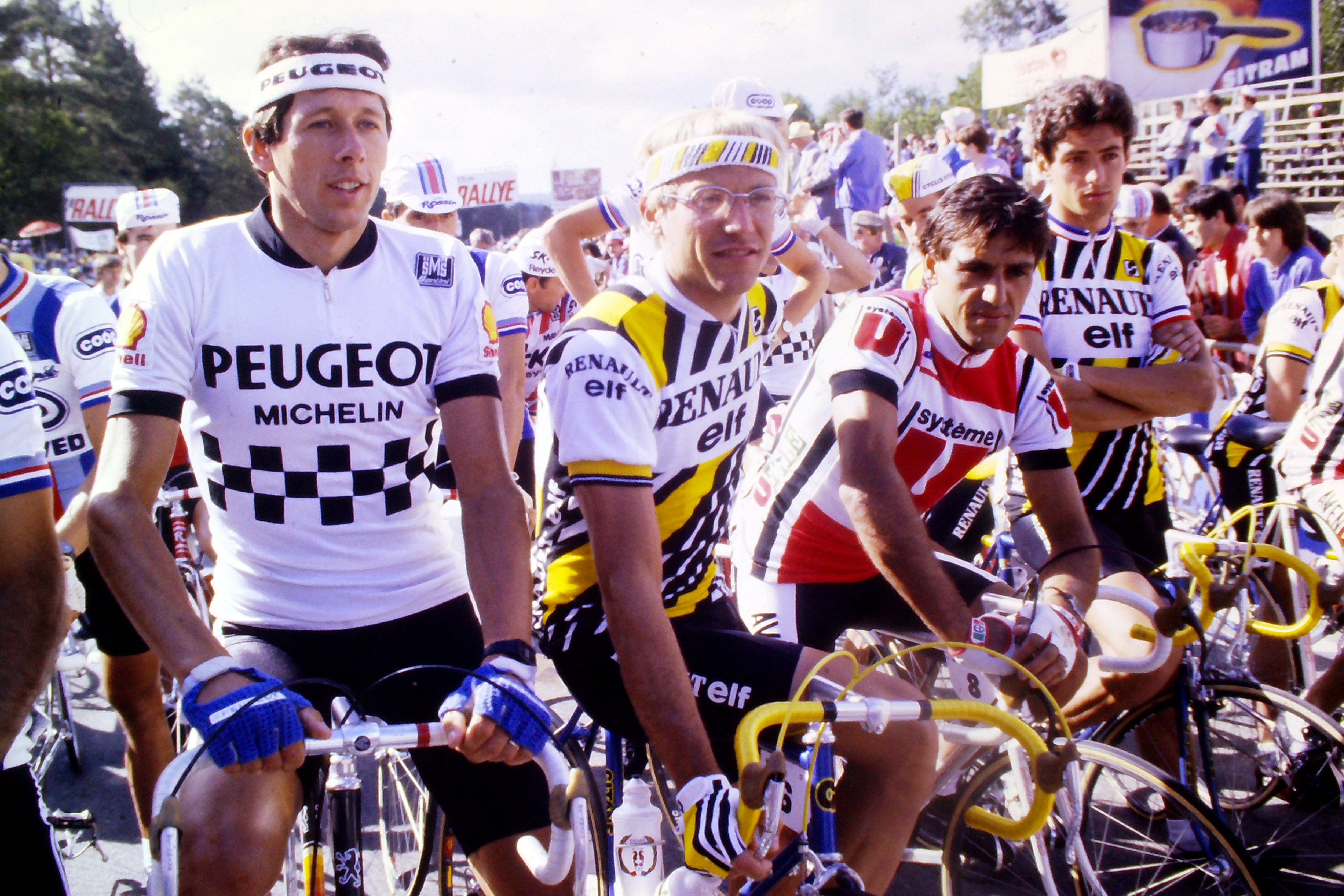 Pascal Simon, Laurent Fignon, Jean-René Bernaudeau et Yvon Madiot (?).
Curieux de voir Jean-René Bernaudeau avec un maillot "Système U" rouge et blanc.
Mais nous sommes en 1984.
» Read more