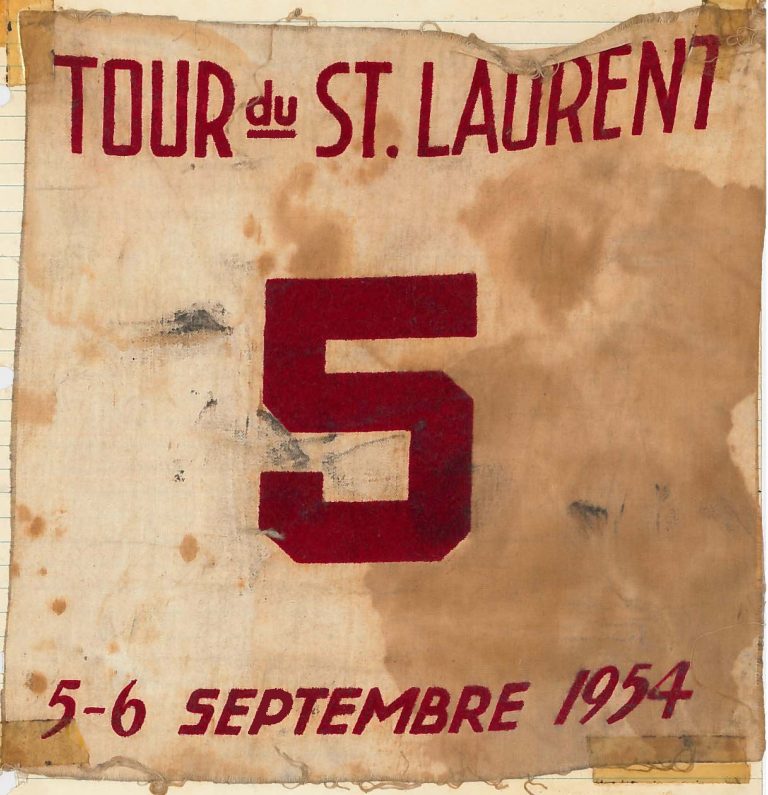 The Tour du St-Laurent cycliste
For the monthly "No-Click" club (i.e. vintage bicycles related) here in Toronto, I did a presentation on the Tour du St-Laurent cycliste (TDSL). The information is based on a book by the wife of the Tour's founder: "Le tour du St-Laurent cycliste, Souvenirs d'une épopée…" by Madeleine Barbeau Guillou, la Plume d'Oie Édition, 2001.
The TDSL was a stage-type amateur road race held 12 times in Québec between 1954 and 1965. The race varied in distance between 350 miles and 1000 miles, during 2 to 8 days, and attracted approximately 50 racers on average. It roughly followed the St-Laurence river (north and south shore) from Québec City to Montréal and back.
The founder of the TDSL was Yvon Guillou, a Frenchman from Brittany (born 1927) who emigrated to Canada in 1951. A keen cyclist, he won the Québec-Montréal classic race in 1952 and a few other races. He would participate in the first four editions of the TDSL.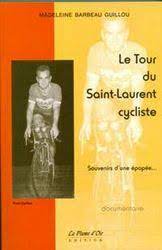 » Read more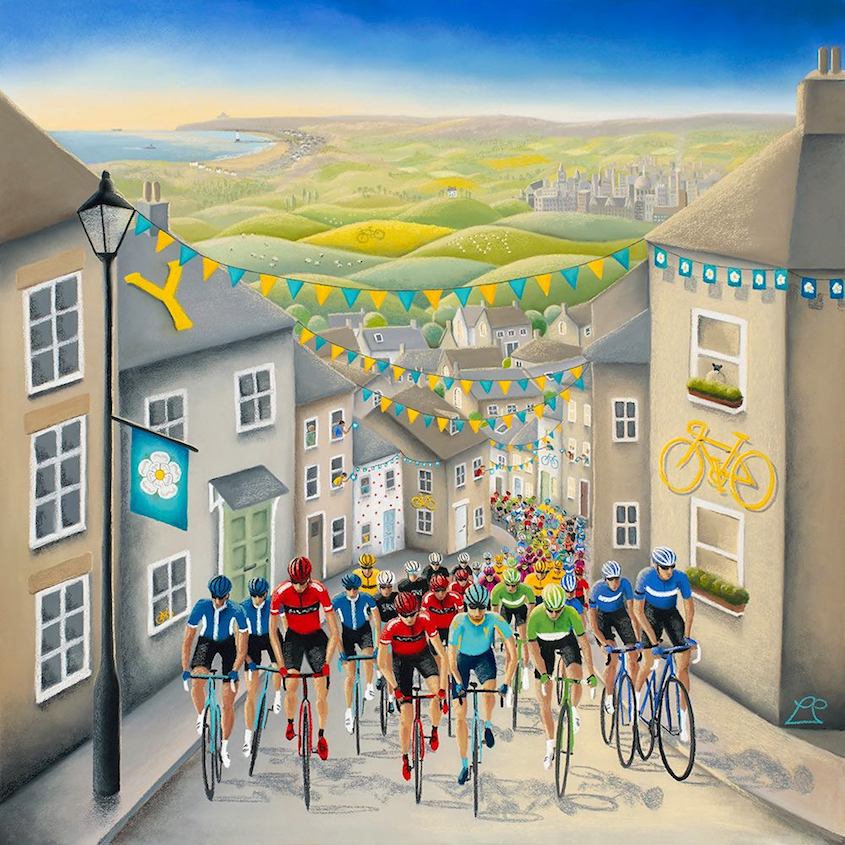 One of the Uk's rising stars in the art world was once again chosen as the official artist for this year's Tour de Yorkshire.
Richmond, UK-based pastel artist Lucy Pittaway, was chosen by race officials to create a series of art pieces designed to capture the spirit and imagination of the Yorkshire people, as they celebrate the region's biggest annual race.
Last year, Pittaway took to her canvass to create a series entitled Hills, Dales and Woolly Tails, which depicted the excitement, endurance and tenacity of the race, set against the unique Yorkshire backdrop with eager crowds of fans accompanied with fluffy sheep, spurring the riders on.
source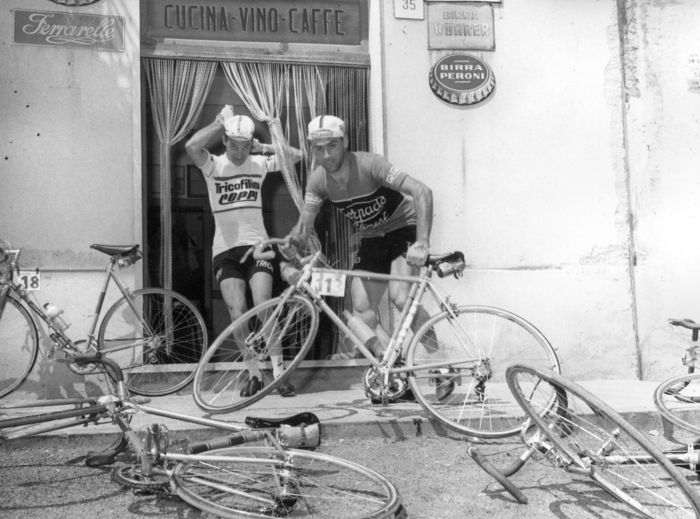 The proper way to go on a bike ride. A stop for Food Wine And Coffee––Cucina Vino Caffe–– fuel for the road.